Samsung Galaxy Note 2 competitive price at Carphone Warehouse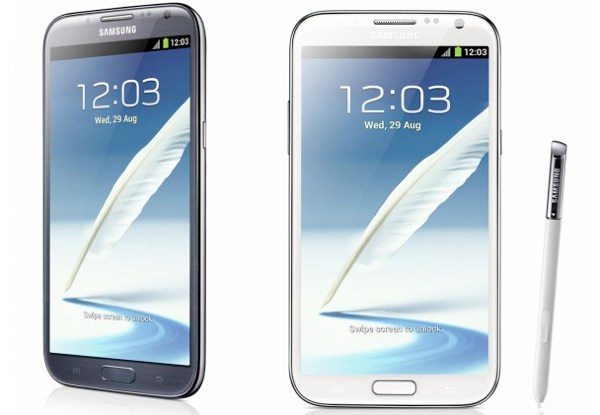 The Samsung Galaxy Note 2 is a very desirable phablet-style of smartphone, meaning it has a larger display than a lot of other phone offerings. Although the Samsung Galaxy Note 3 is likely to release later this year the Galaxy Note 2 is still a hugely impressive device and is now available at a competitive price at Carphone Warehouse.
We recently looked at a comparison of the Galaxy Note 2 and LG Optimus G Pro and also looked at what the Galaxy Note 3 may offer over the Note 2, although of course the Galaxy Note 3 might not be announced for several more months yet. For now though the Galaxy Note 2 is one of the most dominant larger-screened smartphones available so if you're considering buying it from Carphone Warehouse we'll give you all the gen.
You can now purchase it from Carphone Warehouse with an upfront price of £99 on a two-year contract with Three at £20 per month. That means the whole package will end up working out at £579 or £24 monthly overall, which we think is reasonable for a phone of this stature. The £20 monthly package offers 500 minutes, 5000 texts and unlimited data according to ITProPortal.
For that you'll get a smartphone powered by a 1.6GHz Exynos 4412 quad-core processor, with a 5.5-inch Super AMOLED HD display with resolution of 1280 x 720, 2GB of RAM and 16GB of internal storage. There's also an 8-megapixel rear camera and S Pen Stylus while it runs the Android 4.1 Jelly Bean operating system skinned with Samsung's TouchWiz UI.
If you're not persuaded to buy the Galaxy Note 2 as you're wondering about the Galaxy Note 3 you can see more about that and a video summary here. In the meantime we'd appreciate your thoughts and comments on this Galaxy Note 2 price at Carphone Warehouse. Do you think it's a reasonable price for the Note 2? Maybe you were thinking of buying it but are now considering the Note 3?