Microsoft Surface RT price drop continues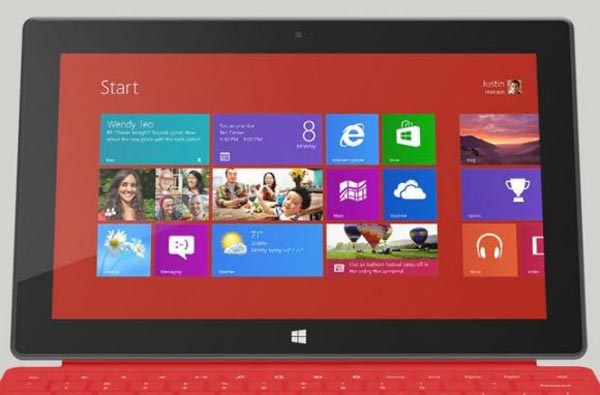 Negative news seems to be surrounding Microsoft's Surface RT with a price drop continuing to highlight the majority of stories. We couldn't help but be impressed with the innovative keyboard cover and early reviews revealed a device with many talents, so why all the negative news?
Back in April we first heard about prices of Microsoft Surface RT falling, which analysts claimed this was an attempt to clear stock after poor sales of the convertibles and tablets with the Surface RT OS.
Microsoft launched late last year with Windows 8 for Intel devices and Windows RT for ARM-based devices, but the price drop has been seen as confirmation of failure when it comes to Windows RT. This is the opinion of this article published last month, although the level of failure is up for debate and we'd love to hear your comments on this?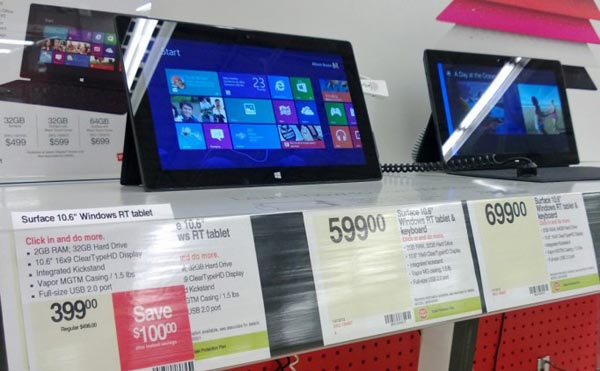 Microsoft Surface RT price drop news continues — within the last 24 hours WP Central published some details on a new price drop for Microsoft Surface RT, which reveals a killer deal at only $399 for the 32GB Surface RT in Staples stores.
The feedback to this article so far has been extremely positive and the majority of people think it is a really good deal. Those that love their Surface RT point to it "being better than an iPad thanks to full flash and browsing anything in widescreen unlike the iPad". Another user said, "Surface RT has all the apps I need and delivers for Internet Explorer, Twitter and Reddit on the move".
Another reader backed Surface RT in five simple points, stating "very good battery, thin keyboard, the smoothest PDF file reader, full Office support and a full flash web browser".
It is great seeing this positive support for Microsoft's Surface RT, and it is hard to find that many negative comments from users, so why the negative results being reported in the media? Do you love Microsoft Surface RT? It is worth noting that earlier this month we heard rumors about Microsoft's next-generation Surface RT having a reasonable price.