iPhone 6 top design picks and favored choice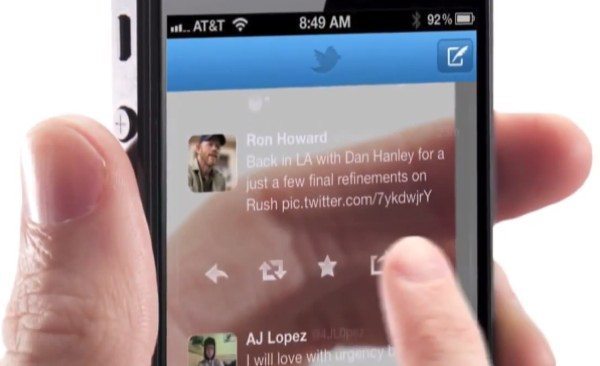 The Apple iPhone 6 is a hot topic at the moment and we've been bringing you news, insight and leaks about the much-awaited device. We've also brought you some looks at iPhones that have come from the vivid imaginations of designers and some of them have been very impressive. Now we've come across a video collecting many of these imaginings together and we'd really like you hear your views as to which design shown on the video you favor.
Regular readers may remember one or two of the concepts we'll share with you below but there are also some fresh ones and it's interesting to see these iPhone 6 concepts all together as this offers an easier comparison. While the design of the real iPhone 6 may not resemble any of the ones shown in the video we reckon that many people would like to see at least one or two of these reflected in the Apple design when the iPhone 6 is released.
Some of the designs featured include a transparent iPhone and an iPhone with projector. Other factors that are shown on different designs include water resistance, a razor-thin edge-to-edge design, laser keyboard and holographic display. Of course some of these iPhone 6 design ideas are more practical than others and more plausible to make an appearance in the finished article while others offer a look at what we may see further down the line.
By the way if you're a little confused over the title of the next iPhone then you're not the only one. We feel an iPhone 5S is likely to appear this fall and an iPhone 6 not until 2014. However many tech sites and consumers are referring to the next iPhone as the iPhone 6. Therefore there is some doubt over whether these concepts are meant to be for the next iPhone or the iPhone in 2014 but either way they offer some brilliant glimpses of creative and intriguing designs. You may also be interested in a 3D iPhone concept shown in our previous article.
We'd really like to hear from readers about this iPhone 6 video concept collection. After you've taken a look at the video that we've embedded for you below then we'd appreciate it if you'd share your thoughts with us. Is there one design in particular that stands out for you that you'd really like to see come to fruition? Maybe you haven't a particular favorite but would like to see various elements from each in the iPhone 6? Please let us know with your comments.