Huawei Ascend P6 price leak makes it a very viable choice: UPDATED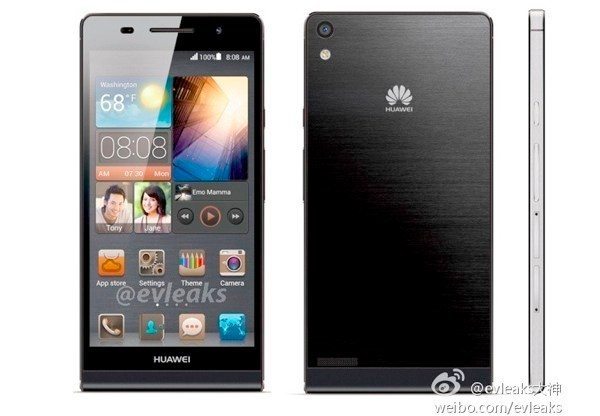 We really like the sound of the Huawei Ascend P6 smartphone, a device with extremely decent specs and a very stylish slimline appearance. Now the price of this upcoming handset has leaked, and if accurate it means that the Huawei Ascend P6 is a very viable next smartphone choice.
We recently published a leaked photograph of the Ascend P6 and were hugely impressed with the stylish design (see this leaked image below from evleaks). It's extremely thin at only 6.18mm and has been touted as "world's thinnest smartphone," although that may not stand for long as we've already heard of even slimmer upcoming handsets such as the UMeox X5.
Now a leaked price has emerged of 1999 Yuan, that's around $326 or £215. For the specs this phone will possess that seems an exceptionally good price. As a brief reminder those specs include a 1.5GHz Hass K3V2 quad-core processor, 4.7-inch 720p display, 2GB of RAM, 8-megapixel rear camera and 2-megapixel front-facing camera. Also it will run the Android 4.1.2 Jelly Bean operating system, and it comes in black, white or pink color options.
One of the things that helps Huawei keep its prices low is the fact that it makes its own processors for its devices. It's thought that availability of the phone will be announced at a press event in London being held on June 18 so hopefully it won't be too much longer before we can give a release date for the phone along with regions where it will be available.
Of course we'll be passing on further news on the Ascend P6 as we hear it. In the meantime we'd love to hear from readers about this latest Huawei flagship device. Are you hoping that the Ascend P6 is heading for a release in your region?
UPDATE: Unwired View has now published another post saying that the Huawei Ascend P6 will definitely NOT be priced this cheaply but insists that the phone will have a "reasonable price." It has also been confirmed that the Ascend P6 will be announced at the London event on June 18.
Source: Sina Via: Unwired View