Samsung Galaxy S4 vs. iPhone 5 test for insurance insight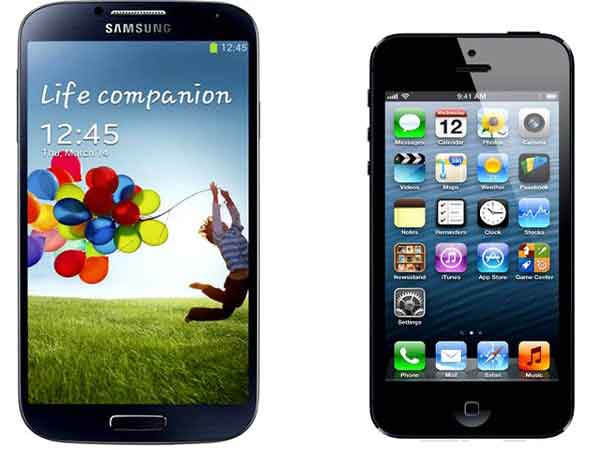 When we take a look at the Samsung Galaxy S4 vs. iPhone 5 it is done with the understanding of very different operating systems, which some of our readers couldn't imagine owning an Android or iOS smartphone.
This is why in some circumstances it seems strange to compare both the Apple iPhone 5 and Samsung Galaxy S4, but there are still a lot of potential buyers looking to choose between these two very different smartphones.
We've previously looked at how the cameras perform in an expert review with Samsung's Galaxy S4 vs. iPhone 5, although today we wanted to feature a couple of videos that were created to help an insurance company.
The first video is an iPhone 5 vs. Samsung Galaxy S4 drop test, and the big difference is that this test was research for a phone insurance company to help them better insure consumers. Companies like this wouldn't want to pay out continually thanks to a smartphone not protecting as it should, so you can count on a very honest video when it comes to drop protection for Samsung Galaxy S4 vs. iPhone 5.
In the second video you will see another Samsung Galaxy S4 vs. iPhone 5 test by the same research company, Protect Your Bubble, and this time they test how both smartphones handle being submerged in water. These handsets wouldn't be able to compete with many of the Sony Xperia devices when it comes to water protection, but if you want to see how the Galaxy S4 performs against the iPhone 5 then watch the two videos below.
Did these video tests make any difference to you, or are you sold on the OS and hardware of Samsung Galaxy S4 or iPhone 5?