Sony Xperia Nexus and desire to be Nexus 5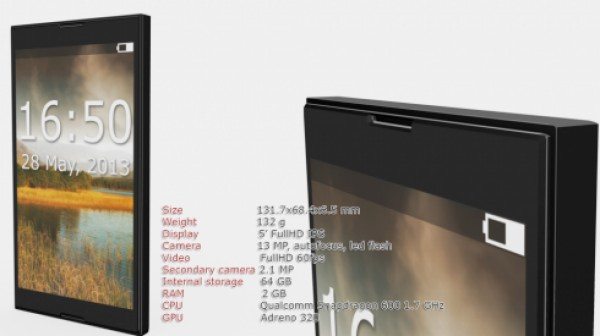 The Sony Xperia Z has been a big hit, and many would like to get an idea of what Sony will come up with as its next Xperia flagship. Meanwhile there are also many Android enthusiasts who have been waiting for the next Google Nexus device, dubbed the Nexus 5. Imagine then, if you will, a Sony Xperia Nexus smartphone with dream specs. We have details of such a device coming up.
For some time it looked as though the Nexus 5 would be made by LG who also made the Nexus 4. However, recently an LG executive seemed to pour cold water on this idea, throwing open the possibility of manufacturers such as HTC, Samsung or Sony to come up with the next Nexus.
The image you can see below is the Sony Xperia Nexus but we have to throw in a caution here for those who may be getting a little over-excited. This is a concept design but oh, wouldn't we love to be able to get our hands on this device. It comes from the imagination of designer Tomas K and has notable specs including running Android Key Lime Pie 5.0.
Other specs for this Xperia Nexus dream phone include a 1.7GHz Qualcomm Snapdragon 600 processor with graphics catered for by an Adreno 320 GPU. There's also a 5-inch full HD ISP display with Gorilla Glass 3, 2GB of RAM and 64GB of internal storage. As well as all this the Xperia Nexus has a 13-megapixel rear camera with OIS (optical image stabilization), full HD 60fps video recording capability, autofocus and LED flash.
Rounding things off nicely is a polycarbonate body weighing 132g and only 6.5mm thick. The design is pleasing to the eye and all things considered we think that this imagined Sony Xperia Nexus phone would appeal to hordes of consumers.
We'd love to hear your thoughts on this Sony Xperia Nexus design. Is this a phone you'd like to see materialize onto the market, maybe as the Nexus 5? Would you be first in line for it if it did? We're always interested to know your opinions, so please feel free to send us your comments.
Source: Concept Phones