iPhone 5S vs Nexus 5 vs Galaxy Note 3 release race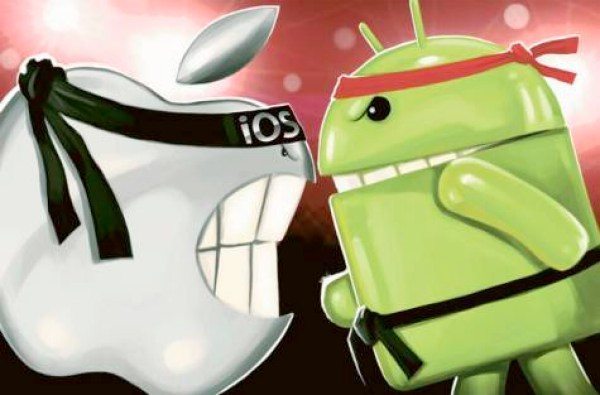 If we had to pick three future devices that are making the most noise right now we'd have to choose the Apple iPhone 5S, the Google Nexus 5 and Samsung Galaxy Note 3. All three of these smartphones are due later this year and it's looking very much like they will all launch closely together in a real clash of the titans. We thought we'd take a look at the iPhone 5S vs. Nexus 5 vs. Galaxy Note 3 release race and how this might affect sales.
Various timeframes have been rumored for all of these devices. For example earlier in the year many were expecting to see the iPhone 5S (or iPhone 6) introduced at Apple's WWDC in June but this now looks highly unlikely although hopefully we will see the debut of iOS 7. Similarly many were hoping to see the Nexus 5 make an appearance at Google's I/O event that took place earlier this month but as we predicted there was no such introduction and the many Android enthusiasts who are waiting eagerly for this device may have to wait a bit longer yet.
Of course the release dates of all three could have a big impact on sales of the three devices, especially if the two Android devices, the Nexus 5 and Galaxy Note 3 release at virtually the same time. Those who favor Apple's iOS operating system will probably already have made up their mind to stick with the iPhone just as those who prefer Google's Android OS are likely to stick with an Android device. However, those people may then find it a difficult choice between the Galaxy Note 3 and Nexus 5 and their purchase may simply be decided by which one hits the shelves first.
Although nothing has been confirmed yet we still think the iPhone 5S with iOS 7 is likely to release in fall, around a year from the launch of the iPhone 5. There's also a possibility that it could arrive earlier though and a current Best Buy promotion on iPhones had tongues wagging as to whether this meant a new iPhone was on the way sooner rather than later. The real truth of it is nobody outside Apple knows at this stage.
As far as the Google Nexus 5 is concerned it seems probable at this stage that this will be manufactured by LG again. We say 'again' as LG also produced the Nexus 4. It may not have shown itself at Google I/O but as many people were hoping it would launch running the upcoming Android 5.0 Key Lime Pie OS it may not be a bad thing to have to wait a little longer. One possible timeframe for the Nexus 5 release is October when Google will be celebrating the 5th anniversary of Android and may want to mark the occasion with a special announcement. The Samsung Galaxy Note 3 release date is also unconfirmed but also looks set for a fall release, around a year after the arrival of the Galaxy Note 2.
It's possible then that all three of these smartphones could hit the shelves very closely to each other and so whichever makes it first will get a head start on sales. If you're a diehard iOS fan you will probably stick with the iPhone 5S regardless of the qualities of either the Nexus 5 or Galaxy Note 3. However some people may be open-minded as to what OS they would prefer and will have a choice of all three.
Of course if you're an Android enthusiast you will then have to decide whether to opt for the Nexus 5 or Galaxy Note 3 and much of your choice will be down to whether you prefer a stock Android experience or prefer the option of a Samsung device skinned with its TouchWiz UI. We should also mention another Android phone that could be added to the mix at around the same time, the much-rumored Motorola X phone. You may also be interested in our recent look at the competition between the Android and iOS platforms here.
We'd really appreciate hearing from readers about the release race for the iPhone 5S, Nexus 5 and Galaxy Note 3. Are any of these three devices a real possibility as your next smartphone choice? Maybe you already know if you will be sticking to iOS or an Android handset? Will one factor in your decision be purely concerned with which one is released first? Send us your comments to let us know.