Sony Xperia S Jelly Bean update underway for real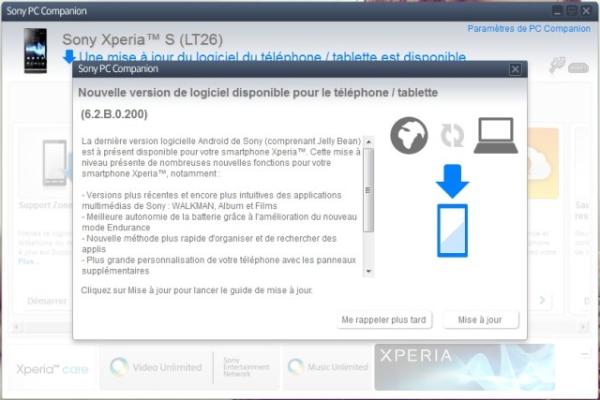 Owners of the Sony Xperia S have been led a merry dance over the last few days regarding the Android 4.1.2 Jelly Bean update, but now we have the great news that the new firmware is finally underway for real this time.
As we reported yesterday the early information about the Jelly Bean update for the Sony Xperia S was incorrect and users were left wondering when the new firmware would finally find its way to their handsets.
Now though as the Xperia Blog are reporting the update is landing for French owners of the smartphone, and it's the real deal this time as the screen shot you can see on this page as well as others via the link above clearly shows the update arriving for some users.
The firmware has a build number of 6.2.B.0.200 and is accompanied by the 3.4 kernel as well, and we have had some of our own readers saying they have just received Android Jelly Bean on their Xperia S.
Now as the tweet we had yesterday from Sony confirmed the rollout of the new firmware can take up to four weeks to reach all end users, which is common with Android updates. The new software can get held up by certain carriers as it spreads to more regions, but if you have already got the notification and downloaded the new Android 4.1.2 software let us know your whereabouts and how the installation went.