iPhone 6 watchers debate Apple quality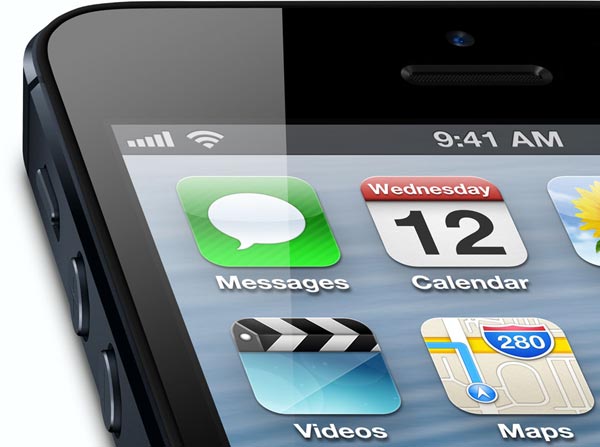 Over the years we have continually heard Apple device owners talk about the extra quality you get from buying Apple, and now that these people are looking towards an expected big update with iPhone 6 next year and a rumored minor improvement with iPhone 5S this year, it seems some people believe you can't claim Apple builds a more quality product anymore.
In the Phones Review office we have one colleague that's had every iPhone generation and loves all things Apple, but even this iPhone 5 user points out some build quality issues with the current generation. They continue to support Apple and explain the iPhone 5 runs a lot cooler with a better overall design, but they believe Apple made a big mistake with how easy the black and slate model scratches.
This scratching problem needs to be addressed on the so-called iPhone 5S this year and with an iPhone 6 in 2014, but is this a sign of the way Apple is building products today with a downward trend in build quality? Or are the other smartphone brands on par with Apple in the build quality department?
Apple iPhone 6 watchers debate brand quality — you'll still find millions of Apple fans believing that their favorite brand builds a more solid product than any other, but you don't need to look far to see a growing belief that Apple and other smartphone brands are at least equal on quality.
One of our readers had this to say on the subject of build quality "People who like Quality (I mean QUALITY), are always going to be loyal to Apple. It doesn't matter how fast Android hardware releases, they are always behind Apple in terms of Quality".
Others are not so confident and this is seen with a number of Apple phone owners feeling a little letdown, one commenter said "I am so disappointed with the iPhone 5; software-wise they have barely changed a thing. We got a taller screen, and maybe a little better camera quality. We also received a phone that scratches easily".
There's also business owners that would pay a higher price but feel the iPhone has been lacking in this area, which is seen in some other feedback, "I like quality products and will gladly pay a premium for a beautifully crafted, well-designed device. However, I run my own business and cannot ignore the basic requirements needed and the iPhone 6 needs to deliver in business for my purchase."
A Sprint worker commented on the amount of iPhones arriving back with problems, and this made them feel that Apple has lost the quality reputation a bit in recent years. They feel "Quality is no longer on Apple's side" and further highlight the specs within an iPhone 5 compared to similar priced Android smartphones with much higher specs.
It is very unlikely that we'll see an iPhone 6 launch with specs that top similar Android phones at that time, although it is known that people buy Apple for iOS and the reputation. Apple fans trust the brand and are extremely loyal, but with comments mounting that show some of this trust has been lost in recent months, it will be extremely important for Apple to deliver with both the iPhone 5S and iPhone 6 launches.
If Apple fail to meet the high expectations this year, then we could see some people holding out for iPhone 6 or even jumping ship to an Android device if their contract is up. Would you leave Apple if they fail to deliver with iPhone 6 or 5S?
Do you believe that Apple still offer a premium build quality? What do you expect from the iPhone 5S and iPhone 6 in terms of quality features? In our opinion, the iPhone 5S will gain a release date around September with minor improvements as seen in some of the latest concept designs, but the real improvements will arrive with an iPhone 6 launch at some point next year. The real focus for some people will be the balance of paying a higher price for iPhone 6 and the expectation of "quality" being fulfilled.