Nokia Lumia 925 may be available on AT&T as well as T-Mobile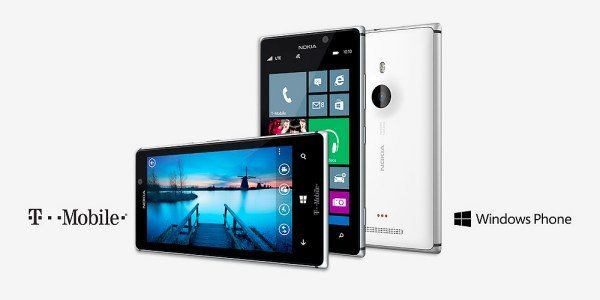 There's an interesting development today with some rather intriguing news about the Nokia Lumia 925 for the US. Until now it had been thought that this would be an exclusive for T-Mobile stateside. Now though, evidence has arisen showing that the Lumia 925 is currently being tested for AT&T.
The Lumia 925 is a Windows Phone handset that was previously known as the Nokia Catwalk, and it seems set to gain many admirers. Stats obtained by Occasional gamer shows this testing on variant RM-893. As well as this Nokia Developer and Nokia US specs pages state that the Lumia 925 RM-893 is compatible with LTE band 17. You've guessed it, that means it's suitable for AT&T.
This is all rather surprising and interesting because, as we said previously, we had thought that T-Mobile had the exclusive for the Lumia 925, and it raises a couple of possibilities. It could be that purchasers of the phone from T-Mobile who buy it outright will be able to use it on AT&T, as they will not be tied to a purchase plan.
Another possibility is that the Lumia 925 will be offered by AT&T after T-Mobile exclusivity runs out. Either way, it does look likely that at some point AT&T customers will be able to use the Lumia 925 on its network, and that is likely to please many people. You may also be interested in our previous article about the Lumia 925 where we discuss specs and availability.
At the moment if you're stateside it's possible to sign up for notification of its release on T-Mobile here. We'd be happy to receive your comments about this latest snippet of news regarding the Nokia Lumia 925. Are you waiting for this phone to hit the shelves? Maybe you're an AT&T customer happy to hear that you may be able to use the phone on your network?
Sources: NokiaPowerUser AND Nokia Developer