Samsung unveils Galaxy Tab 3 10.1 & 8.0, disappointing specs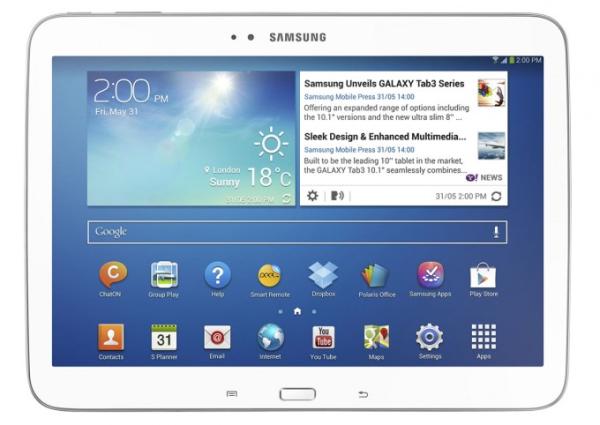 While Samsung has arguably had things all its own way in the Android smartphone market the same can't really be said about tablet PCs, and now the company has officially unveiled the Galaxy Tab 3 10.1 and 8.0 devices with some disappointing specs.
The company has already officially announced the 7-inch version Galaxy Tab 3 tablet PC and have now added two new models with larger screen sizes. The two devices aren't exactly going to set the world of fire spec wise though with both units only featuring a dual core processor with the 8-inch model clocked at 1.5GHz, while the 10.1-inch Galaxy Tab 3 is running at 1.6Ghz.
Both units both use a 1280 x 800 HD display which basically means the Galaxy Tab 3 tablet PCs are mid-range devices, and strangely the 8-inch version of the range has 1.5GB of RAM while the larger model only has 1GB.
The two units will ship running the Android 4.2.2 Jelly Bean operating system and according to Samsung the 8-inch model has been designed to be used with one hand. Camera wise the smaller model has a 5-megapixel unit on the rear with a 1.3-megapixel front facer, while the 10-inch model has only a 3-megapixel camera on the back with the same front facer.
Both devices will be available with some features seen on the Galaxy S4 and they will have 3G, 4G, and Wi-Fi connectivity options. Battery wise the larger of the two devices will feature a 6800 mAh unit compared to 4450 mAh, and there will be either 16GB or 32GB storage options that are expandable up to 64GB via microSD card.
Samsung has yet to reveal pricing or availability of the new tablet PCs except for later in the year for a release time frame.
Will you be considering one of the new Samsung Galaxy Tab 3 range?