Extra iPhone 5 battery life with Belkin Grip Case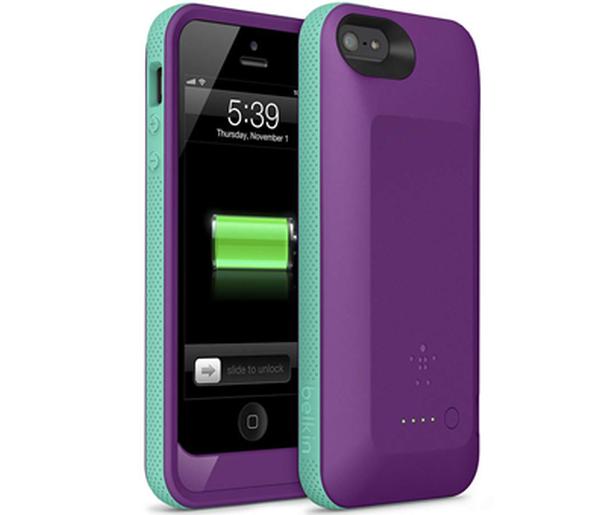 Battery life can be the one negative thing about many smartphones that are available especially if you are going to be away from any means of recharging the device for quite a while, but the new Belkin Grip Case for the iPhone 5 promises to double the available battery life to owners of the smartphone.
Many of you will already be aware of the line of Mophie Juice Packs for the Apple iPhone 5 and other smartphones, but Belkin have now revealed their own take on the iPhone 5 battery case with its built in 2,000 mAh power pack.
The accessory will not only keep your handset powered up for longer periods but it will do so while protecting that treasured device with its shock resistant outer shell, and also has an anti glare camera ring as well.
This case will double the amount of time that iPhone 5 users can talk, text, and search the Internet before having to reach for their chargers. The case is charged up via a micro USB cable and can charge both the case and iPhone 5 at the same time.
The Belkin Grip case for the iPhone 5 comes in four colour options that include Civic Blue/Stone, Purple Lightning/Fountain Blue, Blacktop/Gravel, and Whiteout/Blacktop and is priced at $99.99 via the company's official website. Purchasers of the case also get a headphone adaptor as well and for more info and images use the link above.
Do you like the look of the Belkin Grip case?