iPad 5, mini 2 and Nexus 7 2 release anticipation grows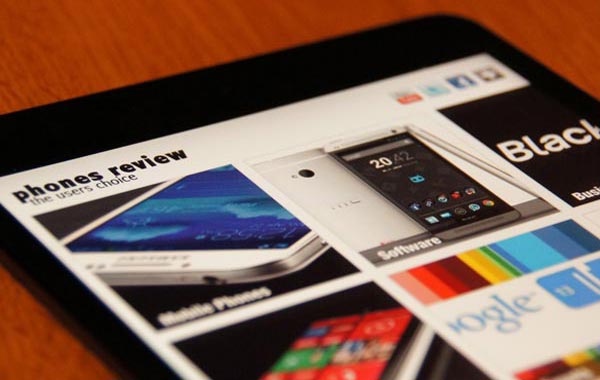 Apple fans had a taste last year of how it feels to receive three Apple iPads within 7 months, and while this isn't for everyone it seems some people anticipated the new iPad 5 and iPad mini 2 to feature a release date in the first half of this year. This is obviously not the case now we're in June; so all eyes look towards fall for new tablet hardware.
Confusion from an indecisive blog – we have been hearing the fall timeframe for iPad mini 2 and iPad 5 for a number of weeks now, and the launch is clearly not going to be at WWDC 2013 considering production hasn't started and would start 2 to 3 months before the official release date.
One blog that loves to share insider information about the iPhone 5S, iPad 5 and iPad mini 2 is DigiTimes, which their latest rumors point to the iPad mini 2 being delayed with production not starting to fall. This would mean an iPad mini 2 release date in December or even early 2014, although they claim the iPad 5 is on schedule for production starting in July with a release in October.
We touched on the common iPad mini 2 delay rumors at the end of last month, and even though we questioned the reliability of them it seems this hasn't stopped other technology blogs pushing the idea of a delay still.
It is good to remember that one of the blogs behind the insider information is DigiTimes, which is the same blog claiming "insiders" told them the iPhone 5S would likely launch at WWDC 2013 with a release date in June. They then later explained that these insiders were wrong, and the launch will now end up in September, then published an article after this claiming the iPhone 5S could still arrive in June even though production hasn't started.
Apple iPad 5 and iPad mini 2 anticipation grows — our readers have been clear about their feelings towards the iPad mini 2 release date, and the majority want it sooner rather than later. One reader explained, "The new mini 2 should be out now, there are plenty of buyers waiting for it, including me".
Another one of Phones Review's readers stated, "I'm waiting to buy a 7-8-inch tablet before summer vacations (I need a smaller tablet for traveling) and I'm considering Apple's iPad mini 2 with LTE and better screen or the new Nexus 7 2 with LTE, whichever comes first".
These are just a couple of positive comments revealing demand for the iPad mini 2 and 2nd generation Nexus 7, although we have had many more.
Bottom-line: Apple will release their new iPads around October and any blogs claiming anything different shouldn't just follow the crowd with unfounded rumor, which is especially the case with websites like DigiTimes continually contradicting themselves. The latest rumors for Nexus 7 2 point to an unveiling at the Computex Technology Show, which starts this week.
If you are looking to purchase a 7-inch tablet, would you rather have an iPad mini 2 or second generation Nexus 7?