Nokia EOS smiles for the camera in possible leak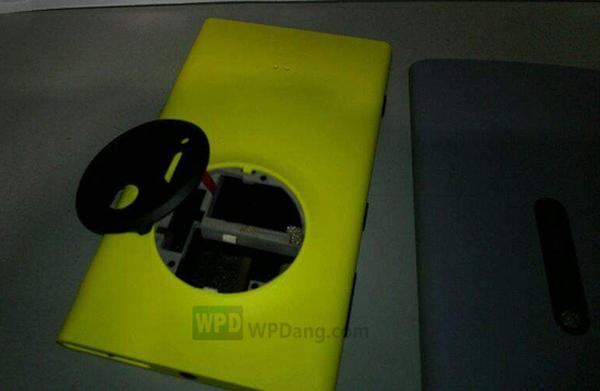 There has been a lot of speculation recently surrounding the next flagship smartphone from Nokia that would include the PureView camera technology from the company. Today it seems that the Nokia EOS has been leaked as it smiles for the camera with the design of the device clearly on show.
The design and the specifications of the upcoming Nokia EOS have been speculated about before, and this has led to some concept ideas to be imagined that certainly look like being better than the real thing.
A Chinese website has provided a number of images that are claimed to be of the Nokia EOS that also shows the body of the device alongside the Nokia Lumia 920 for comparison. It seems the device has the same design for the body of the device except for a large circle for where the camera module will be fitted.

On looking at the images it seems that the camera module will be along the lines of the one fitted to the Nokia 808 PureView, and this looks to be the main difference from the Lumia 920.
The body seems to be the same thickness as the 920 and a couple of small holes towards the bottom of the device seem to suggest that the Nokia EOS will support wireless charging in one form or another.
There are also claims the device will be available early next month and could make its debut on AT&T in the US, but we won't know for sure how accurate these claims are until something official is announced by the company.
If this is real deal would you purchase the Nokia EOS?
Source: WPDang via My Nokia Blog.