WhatsApp users: BBM Android, iPhone release is too late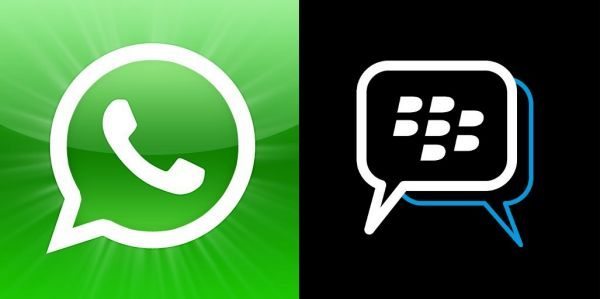 In one of our earlier articles we reported that the BBM release date for Android and iPhone looks set to fall on June 27th, but this has caused mixed feelings across the globe.
BBM for Android and iPhone will have to go up against the likes of WhatsApp, which is already a cross-platform application and for BlackBerry to release the new BBM for other platforms is either clever thinking or madness.
In a way it seems a little crazy for BlackBerry to take this route, BlackBerry sales will never compete with the likes of Samsung, HTC, Sony and Apple, what makes them think this will help Blackberry, it will only but stop people buying BlackBerry because there are better smartphones on the market, and to offer a free BBM app will not sell BlackBerry phones. Granted it will do well with in-app advertising but even then that is a silly move.
WhatsApp has over 200 million active users thanks to being on numerous platforms, BBM has around 60 million monthly active users with 51 million using BBM for an average of 90 minutes per day, got to admit these numbers are astonishing for BBM.
WhatsApp Positives
Very easy to communicate with other WhatsApp users, you can create group chats, all your contacts in your address book are automatically added, you do not need a pin number etc, it is one of the best apps on the market for messaging. Users can also share files, photos and contacts etc.
BBM Positives
This is 100% efficient and works very well, it is faster than WhatsApp, and it is slightly more secure because users have to use a BB PIN.
What Phones Review commenter's have said so far!
A few of our readers have posted comments about BBM and some are for BBM releasing on both iPhone and Android platforms, some are not so keen. One reader said it is a little strange that BlackBerry is releasing BBM on other platforms but yet they will not release it on their own BB Playbook tablet running their own Blackberry OS.
WhatsApp users are saying it's too late for BBM on Android and iPhone, why do we need BBM on these platforms when WhatsApp already works well, just seems silly.
Do you think WhatsApp is better than BBM, and do you think its too late for BBM on Android and iPhone?