Samsung Galaxy S3, Note 2 Jelly Bean update and apps to SD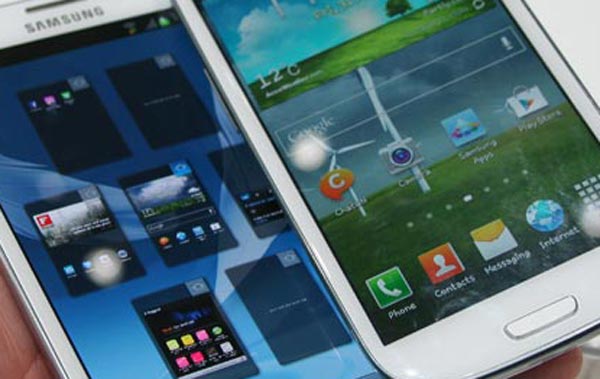 Over this weekend we featured an article looking at the Samsung Galaxy S4 Jelly Bean 4.2.2 update, and how it upset a few of our readers that own the Galaxy S3 and Galaxy Note 2. These users also want the Jelly Bean update and while some people understood why they have to wait, others have been growing a little tired of waiting.
This article received over 80 comments in the last 24 hours, and within these comments it seems there's one feature that a lot of Samsung Galaxy S3 and Galaxy Note 2 users want above all else. This feature is the ability to put apps to SD and run them from that location, which has been a problem thanks to the way Android works with Samsung smartphones.
We have known apps to SD cards is something of an issue with Samsung's Galaxy Note 2, especially considering the low storage size, so users want to make the most of the expansion options and feel they are being restricted in a very unproductive way.
How high on your wish list is the ability to install and use apps on SD? One of our readers stated, "Apps 2sd on my Galaxy S3 would be major" and another made it clear this is the one feature they want when they said, "I need only updates for app to SD for my Galaxy Note 2".
Another one of Phones Review's readers wanted to put everything into perspective, and they stated, "I can only see one must have update that would significantly change how I use my Galaxy Note 2, and that's apps to SD". They then continue to explain most of the improvements coming in the Jelly Bean 4.2.2 update are minor in comparison.
It is fair to say the next software update will bring a lot of features most people will love, but from the feedback we've received there's a clear pattern of users wanting to install and use apps from an SD card.
Are you desperately waiting for the Samsung Galaxy Note 2 or S3 Android Jelly Bean 4.2.2 update?