Samsung Galaxy S6 pushing spec boundaries to the limit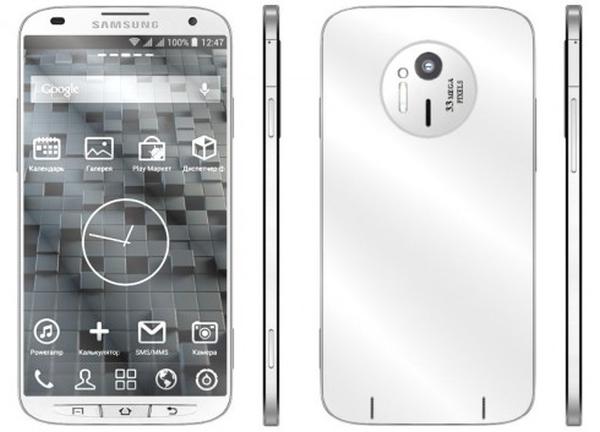 Smartphone technology has been progressing at a rapid rate in the last couple of years and new production methods that are being developed will push this even further going forward, and today we have a Samsung Galaxy S6 that is pushing spec boundaries to the limit.
We often bring you concept phone ideas here on Phones Review that are the work of some clever designers that are trying to imagine what the future may bring smartphone wise, and today we have a design render of the Samsung Galaxy S6 that is the work of Uva7 Dance.
The original Galaxy S range of devices has seen the screen size slowly increasing as each new model becomes available with the latest device featuring a 5-inch Full HD display, but the design on this page is suggesting that in 2015 the Samsung Galaxy S6 will sport a 6-inch Full HD Super AMOLED touchscreen display.
It has a camera module that looks pretty similar to what was recently leaked for the rumoured Nokia EOS, and seems the design is borrowing ideas from the stylish HTC One and the Apple iPhone. The camera has a 33-megapixel sensor paired with a Xenon flash, and surprisingly the Galaxy S6 design is using physical buttons that would probably be extinct by the time we reach 2015.
Other specifications for the device would include an 8-megapixel front facing camera, 32GB, 64GB, or 128GB of internal storage available along with a massive 6GB of RAM. You would have hoped by then that battery technology would have moved on enough to support that amount of RAM, but it is doubtful we would see so much even in 2015.
There is a 4,000 mAh battery unit on the device that is only 6mm thick, and it also has dual SIM support that is a growing trend for smartphones today and even outside of emerging markets where they have always been popular.
What do you think will be the biggest new feature on smartphones in two years time?
Source: Concept Phones.