Sony Xperia S Jelly Bean 4.2.2 SlimBean Build 6 update available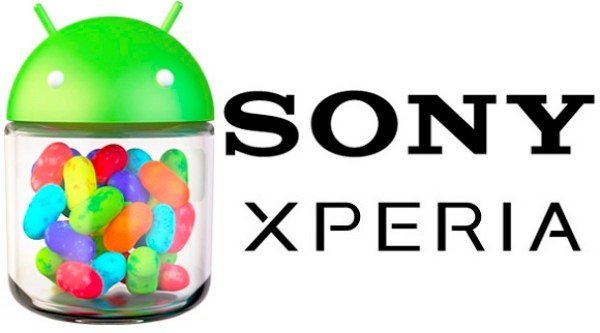 If you have the Sony Xperia S smartphone and are not averse to customizing your device, then we have some details today about a custom ROM that will bring a taste of Android 4.2.2 Jelly Bean to your device. The SlimBean Build 6 custom ROM update is now available for this device, based on the latest Android 4.2.2 Jelly Bean OS, and we have further details ahead.
The new Slim Bean Build 6 ROM adds plenty of new features as well as fixing issues from previous builds. It is available for the Sony Xperia S (LT26i), also known as the Sony Ericsson Xperia Nozomi. We should point out that this is not official firmware from Sony or Google but is custom firmware from well-reputed custom ROM maker SlimBean.
This ROM offers a fast, lightweight and smooth performance, but we'll add our usual caution that as it's in the development phase there may be a chance of bugs. However, as with earlier SlimBean builds, any issues are likely to be ironed out with further developments. Just some of the major benefits of Slim Bean Build 6 include the addition of DC-HSPA+ to framework, major T9 dialer improvements, TRDS 2.0, added TruView for the camera, updates to DashClock, and enhanced Auto-Brightness sensitivity. There are also more optimizations to Dalvik, optimizations and fixes for memleaks, changed keyboard hints, fixed NFC bugs, fixed Torch FC, added multi-part/split SMS Option and much more.
At this point we will say that at Phones Review we cannot recommend the use of custom ROMs, and if you choose to proceed then it is your own responsibility if anything goes amiss. Despite this, we know that a lot of Android device enthusiasts enjoy being able to use custom ROMs and so like to bring you the relevant information. Please remember that these details are for the Sony Xperia S LT26i and not for any other device, so please do not try to use this ROM on other models.
If you feel confident about proceeding then you'll need to ensure that you back up your important data before you begin. You may also wish to back up the internal memory content of your Sony Xperia S to an external SD card. You should also make sure that your device has at least 80% battery charge to avoid the risk of bricking your device if it turns off during installation. As well as this, if the USB Debugging mode is disabled you will need to turn it on, and you should note that to install this ROM your Sony Xperia S should be carrier unlocked and also have an unlocked bootloader. You should also ensure that you have Xperia S LT26i drivers installed on your PC.
You can download the SlimBean Build 6 ROM 4.2.2 for the Sony Xperia S LT26i here, and you'll also need Google Apps /Gapps here. We also urge you to check out Droid Firmwares here, where you can also find other download links you may require, a full list of features, pre-requisites, tips and step-by-step instructions for installation.
If you choose to use this Android 4.2.2 Jelly Bean SlimBean Build 6 ROM update for the Sony Xperia S then we'd appreciate your comments. Did everything go smoothly for you, and what do you think of the results? Send your comments to let us know, and share your experience of this ROM with other readers.