Nexus 7 2 to release next month from $229, unofficial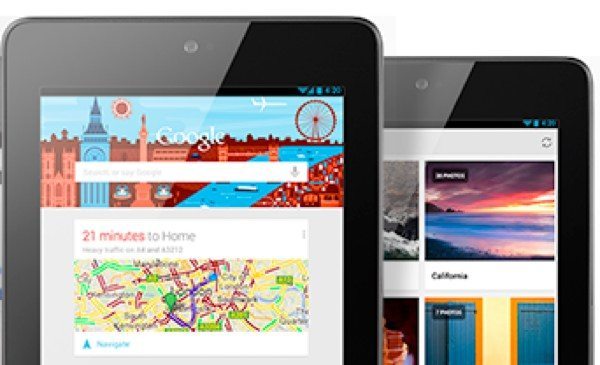 We have some information today for the very many readers who have been waiting for release news and a price for the Google Nexus 7 2, the second-generation of the tablet. We know that a lot of you are eager to hear about this news, as we've had so many comments from readers about the new Nexus 7 tablet. Read on for more, but bear in mind this seems to be unofficial just yet.
According to a new report the next Nexus 7 tablet has an estimated release date of July, and the base price will be $229. Inclusions for the device are said to be a new chip and a high-resolution display, and although we've heard some rumored details before, we haven't had a price indicator.
This information comes from Taiwanese publication DigiTimes, and to be frank DigiTimes is a rather mixed bag regarding accuracy about upcoming products. This time DigiTimes quotes its sources as from the upstream supply chain, nevertheless we felt it was worth passing on to our readers as of course, sometimes these leaks turn out to be accurate.
The reported starting price of $229 for the Nexus 7 2 would make it a tad more costly than the current Nexus 7, which is presently priced from $199. However, it would still be much less than the Apple iPad mini that is currently priced at $329 for the cheapest 16GB model. If the reports of a high-resolution display also turn out to be accurate then the price sounds really competitive against both the iPad mini and many other Android tablets.
We'll be keeping our eyes open for official news on the new Nexus 7 tablet, and hopefully it won't be too much longer until we can confirm a release date and price for the Nexus 7 2. In the meantime we always appreciate your comments, so please do let us know if you're one of the many Android enthusiasts waiting for this device. Will you be buying the Nexus 7 second-generation?
Source: DigiTimes