Samsung Galaxy S5 design impresses in video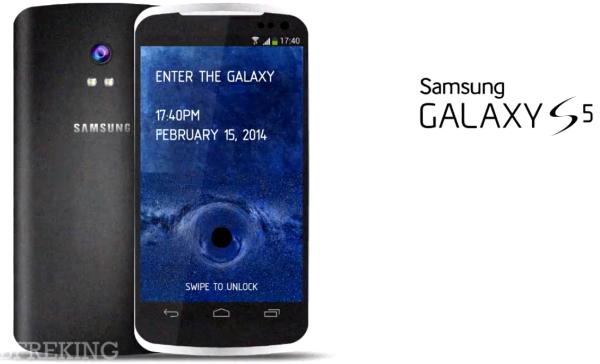 While Samsung has been busy releasing numerous different versions of the Galaxy S4 that in some people's eyes is a wrong move, some have been looking towards the future and what may be seen next. Today we have a Samsung Galaxy S5 design that impresses in a stylish video with features that many would love to see on the handset.
The design and concept idea that you can see on this page is the work of designer Bob Freking who created something similar for the Galaxy S4 late last year. The video that you can see below is showcasing the idea behind the next Galaxy S smartphone that features a device manufactured out of aluminium.
This rear cover helps make the handset waterproof with a device that features a 5-inch Full HD Super AMOLED Plus display that has more pixels than the Samsung Galaxy S4. The display is powered by an Exynos 6 processor that has 8 cores running at 2GHz along with 64 GPU cores and 4GB of RAM.
There is a 16-megapixel rear facing camera that offers support for add on lenses that will also allow in more light for great low light performance, and the smartphone features 64GB of on board storage.
Of course there is 4G LTE compatibility but the handset has even been readied for 5G connectivity with a 4,000 mAh battery supplying the juice. Surprisingly the handset is running Android 4.2 Jelly Bean while in the real world by the time the Galaxy S5 becomes a reality it should be running Key Lime Pie.
Other features include a form factor that measures only 7mm in thickness weighing 120grams, and while it has to be remembered this is only a concept phone design, some of the features such as an aluminium build will hopefully find their way onto the handset next year.
Source: Concept Phones.