iPhone 6 creativity and rumors with flair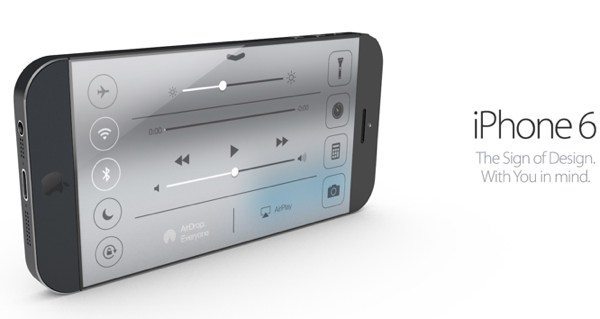 Many of you will have been following all of the iOS 7 news after the unveiling of Apple's next mobile operating system last week. Plenty of us are also looking ahead to the iPhone 5S and iPhone 6, and today we have an iPhone 6 design to show you that combines creativity and rumors with flair.
The iPhone 5S anticipated for fall this year is expected to be not much more than a minor refresh to the current iPhone 5. Therefore, many are looking ahead to an iPhone 6 release next year to bring about a more radical upgrade, and we've already started to hear leaks and rumors about what may be offered. Now one design team has come up with a notable iPhone 6 with iOS 7 concept and we thought it was interesting enough to share with readers and ask what you think?
We've seen plenty of iPhone 6 concepts already, some better than others, and now ADR Studio has taken account of the speculation about the iPhone 6 so far to come up with a vision of what the iPhone 6 could look like and feature. We've shown a couple of images here for you and will give you a rundown of the specs of this concept. This iPhone 6 has an aluminum build and would have an A7 quad-core processor and a 4.3-inch edge-to-edge new Retina2 display.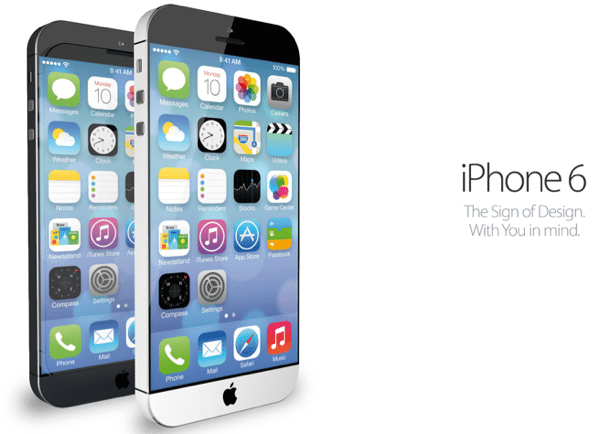 This latest iPhone 6 concept design gives the phone an 18-megapixel rear camera with dual LED flash and noise reduction with stabilizer. It also has a fingerprint sensor, which has been widely rumored for some time and could even appear in the iPhone 5S. However, the step up to an 18-megapixel shooter might be a stretch of the imagination too far. Of course, it runs on iOS 7 and there's also a nice little tagline, as this iPhone 6 is said to be, "The Sign of Design. With You in Mind."
We feel that the edge-to-edge display is a very nice touch that many potential iPhone 6 customers would like to see for the real deal. However, with the trend for thinner and thinner iPhones this design looks a little chunky, and while we think this concept is very impressive it doesn't offer a completely revamped look that we think many would like to see.
We'd really like to hear from readers regarding this iPhone 6 concept design. If the real iPhone 6 turned up looking like this would you be pleased or disappointed? What do you think of the imagined specs for this iPhone 6 creation? Let us know with your comments.
Source: ADR Studio