Sony Xperia Z review shown of Jelly Bean 4.2.2 update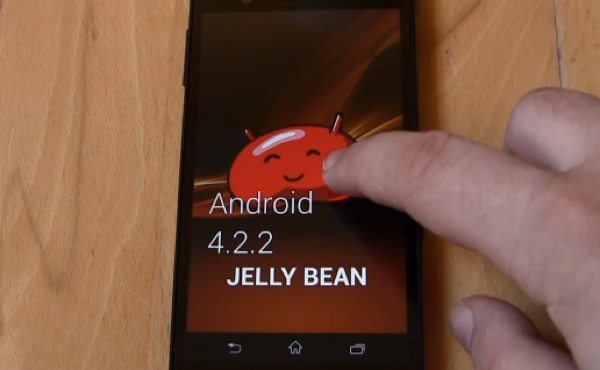 We know that many of our readers are waiting for the Sony Xperia Z Android Jelly Bean 4.2.2 update to come to their devices. This is expected to release shortly, and of course we'll be keeping you informed about this. While we're waiting for the official update though, we came across a couple of videos showing the Android 4.2.2 update on the Sony Xperia Z, one of which is a 16-minute review.
Many Xperia Z owners had been expecting an earlier arrival for the official 4.2.2 update, However, we recently told readers about a custom 4.2.2 Jelly Bean ROM by XDA developer DooMLoRd, who had also shown some screenshots of this update for the Xperia Z. Now some YouTube videos have emerged showing the results of using the Android 4.2.2 custom ROM on the Xperia Z.
It's worth noting that when the official Android 4.2.2 update arrives there may be some slight variations to this firmware, but these videos give a good deal of how the Xperia Z will look after the update is installed. The first video is a 'Sony Xperia Z with official leak Android 4.2.2 Jelly Bean review.' Unfortunately the narration is not in English but nevertheless, it will give you a general taste of the 4.2.2 Jelly Bean update.
The second video is four-minutes long and titled 'Xperia Z 4.2.2 firmware leaked,' and although there's no narration it gives a good look of the lockscreen widgets on the Xperia Z after the Android 4.2.2 update based on the ROM from DooMLoRD. You can view both of these videos below this story. We'd say that from the look of the leaked update the official Xperia Z 4.2.2 update can't be too far away now, so it might not be too much longer until other Xperia Z owners are enjoying this latest update.
Are you the owner of a Sony Xperia Z and trying to remain patient for the official Android 4.2.2 Jelly Bean update? Maybe you're becoming frustrated at the length of time it is taking? Once you've checked out the videos below we'd appreciate it if you'd let us know what you think by sending your comments.