iPad 5, iPad mini 2 and slim chance of rear flash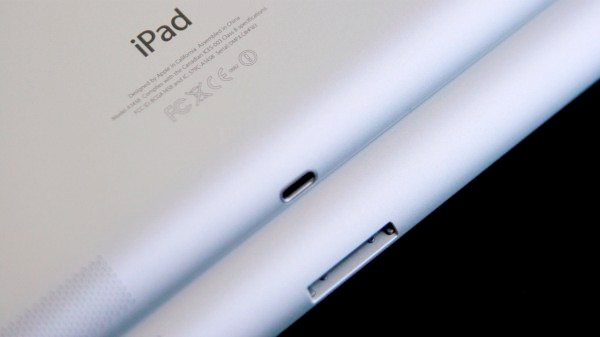 Since iOS 7 was introduced by Apple last week we've been bringing readers all sorts of news about changes and features for the updated operating system. Now a rather intriguing possibility has been raised for the iPad 5 and maybe the iPad mini 2, from some leaked iPad with iOS 7 screenshots. We don't want to make too much from such a small hint, so we'll say there's just a slim chance of the next-generation tablets including a rear flash.
A couple of days ago we showed readers a brief glimpse of iOS 7 on the iPad, and today many tech sites have been reporting on some new leaked screenshots of iOS 7 on the iPad. The images of the user interface are pretty much what you'd expect from what we've seen so far. However, some features don't appear to have been properly optimized for a tablet size although others actually appear enhanced on the iPad.
Now it appears that an eagle-eyed observer has spotted what has been inferred by some, to be an indication of a rear flash on the way for the iPad 5 or iPad mini 2. There is an optimized flashlight toggle showing on the Control Center and many of you will know that there is no rear flash on any of the iPads currently available. There is a chance then that the next-gen iPads could feature rear flash but of course iOS 7 is still at the beta stage and this could simply be a result of testing or something that was meant to be removed.
Of course nothing about either of the next iPads has been confirmed yet, and so anything at this point is likely to be conjecture. Nevertheless, we thought this was a thought-provoking enough snippet to bring you, and you may also be interested in our recent post about leaked images purporting to be of a prototype iPad 5 or iPad mini 2.
We'd like to hear your thoughts on the iPad 5 and iPad mini 2 and the faint chance of rear flash for one or both of these upcoming tablets. Do you think this would be a great addition for next-generation iPads? Let us know with your comments.
Source: ApfelPage (Google Translated) Via: Phone Arena