Oppo Find 7 rumours include Snapdragon 800 & massive battery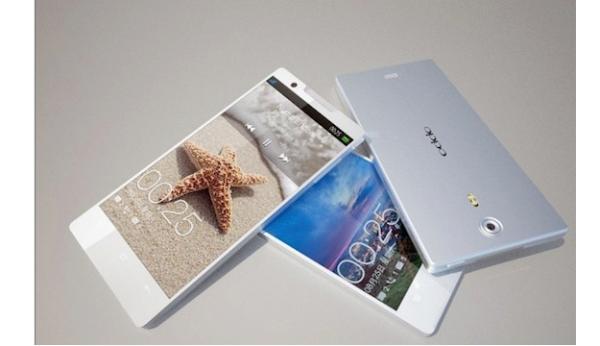 While Full HD smartphone displays are now becoming the norm the Oppo Find 5 was one of the first handsets to offer such specifications, and now a new model going under the name of the Oppo Find 7 is rumoured to include the Qualcomm Snapdragon 800 processor and a massive battery unit among its specs.
A short time ago we heard that an Oppo Find 5 Mini was in the pipeline and now a new Oppo Find 7 is supposedly in the works, and if you are wondering why there is no Oppo Find 6 the company supposedly likes to use odd numbers.
It is being claimed that the device will again feature a 5-inch Full HD 1920 x 1080 touchscreen display that will be powered by the Qualcomm Snapdragon 800 processor, which will be coming in a number of new smartphones in the coming months.
Other specs include 2GB of RAM, 13-meagpixel rear camera, 5-megapixel front facing camera, NFC connectivity, and a massive 4,000 mAh battery. It is not known if the battery will be removable or not but considering the Samsung Galaxy S4 only has a 2,600 mAh battery the Oppo Find 7 will probably provide a lot more time in between charges.
The upcoming smartphone will still be only 9.9mm thick with availability tipped for sometime in September, but we will have to wait for official news before we know which regions the device will be available in.
Source: Android Authority.