Jay Z and strategy for Samsung mobile deal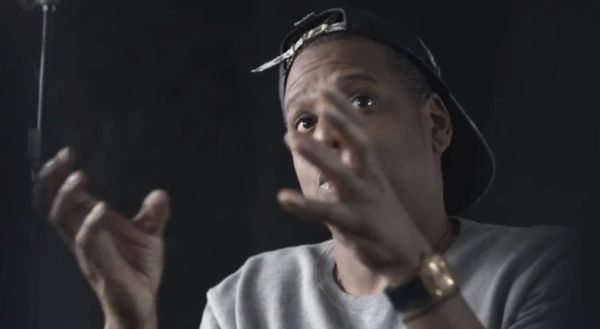 The strategy behind the Jay Z and Samsung mobile deal is a plan that will work well for both parties, it all sounds easy when you say Samsung purchased 1-million "Magna Carta Holy Grail" albums by Jay Z with lucky Samsung Galaxy S3, S4 and Note 2 owners getting it 72 hours before the official release date, but this is a strategy worth looking into.
We explained about the new Samsung and Jay Z deal and when July 4th arrives the first one million Samsung Galaxy owners that downloaded the album app called "Magna Carta Holy Grail" will be treated to a free copy of the new album, so now we want to look a little deeper into this.
On June 24th owners of the devices mentioned above will be able to download the new album app via the Google Play Store, and once the app is installed on your device one million of you will be chosen on July 4th and those picked will get the album for free. If you are chosen you will be able to listen to the album within the app.
The new "Magna Carta Holy Grail" album will be released on July 4, which is three days before the official release date for one million Samsung smartphone owners. It has been suggested Samsung paid around $5 for each album but this has not been disclosed, if it is in fact true then that means Samsung spent $5 million for the exclusivity.
This means 1-million copies would have been sold before the official release, so will this be added to the billboard of the first-week sales of the album?
This only applies to the handsets mentioned above and will not work on any other Android device, Jay Z is getting his name everywhere, and recently at the NBA Finals the album teaser was heard. If you think about it, not only is Jay Z using strategy we believe Samsung is doing so as well. Everyone wishes to take a slice out of iTunes, which is the worlds largest music place to download tracks, albums etc. If Samsung can make a habit of this and give away free albums to its handset owners, it would turn out to be the best publicity for both parties.
Jay Z's Samsung mobile deal is more like an event rather than a normal release, it looks like Samsung is taking a little piece at a time from the Apple mobile market, and having big names like Jay Z on board with his proven business record it could mean the words "Samsung Jay Z" being a household name for Samsung and consumers.
It is all about getting more customers and what better way to do it by offering a free album, the app will be installed by tens of million Samsung owners in the hope to get the free album, it is a win-win situation for both Samsung, Jay Z and of course the consumer.
Samsung gains more customers, the app gets millions of downloads, Jay Z's album gets recognised before the official release and if it all seems to go smoothly many more artists will follow suit. Millions of customers would prefer a free album rather than paying, Samsung pays Jay Z and other artists for the albums, Samsung makes more money in handset sales, and this is all down to consumers liking free stuff, and places such iTunes where you have to pay starts to lose out, could this really happen?
Is there more to this Jay Z and Samsung mobile deal strategy? Please watch the video below titled "Inside "Magna Carta Holy Grail" with JAY Z + Samsung."