HTC Desire 600 and Butterfly S specs looked at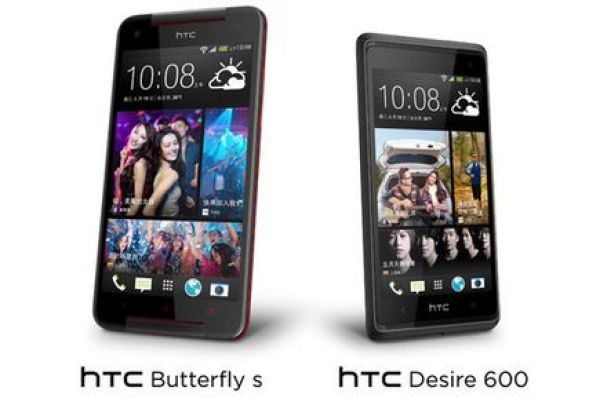 It was only 10 days ago we said the HTC Butterfly S would be unveiled this week, and this is exactly what happened yesterday. HTC unveiled both the HTC Desire 600 and the Butterfly S.
The two Android smartphones in question were presented in Taiwan at a launch event, and it showed off the high-end Butterfly S and the entry-level dual-SIM Desire 600.
The HTC Butterfly S Android handset comes packed with a quad-core 1.9 GHz Snapdragon 600 processor, 3200 mAh battery, a very good Full HD 5-inch screen with resolution of 1920 x 1080 pixels, 2 GB of RAM, 2.1MP front-facing camera with an UltraPixel on the rear.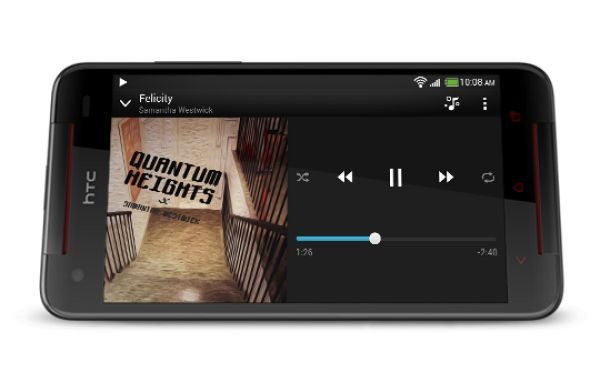 The Butterfly S specs also includes BlinkFeed, BoomSound speakers, Zoe, Android Jelly Bean along with Sense 5, the price will be 22,900 Taiwanese dollars, which is about £495 and will release in July — international market releases are unknown at the moment.
The HTC Desire 600 is not as good as the Butterfly S but yet still favourable, it features a 4.5-inch display with 960 x 540 resolution, 1.6MP front-facing camera, 8-megapixel camera on the rear, as well as BoomSound speakers, two SIM card slots, quad-core 1.2 GHz Qualcomm Snapdragon 200 processor, and also has HTC's Sense 5 user interface and BlinkFeed, this handset does not come with Zoe.
Both the HTC Desire 600 and Butterfly S are great smartphones, obviously the Butterfly is much better when it comes to specs, but at least it gives consumers the option of the cheaper Desire 600 that does not come with shabby features.
Do you prefer the HTC Desire 600 or the Butterfly S?