Samsung Galaxy Note 3 display size deliberation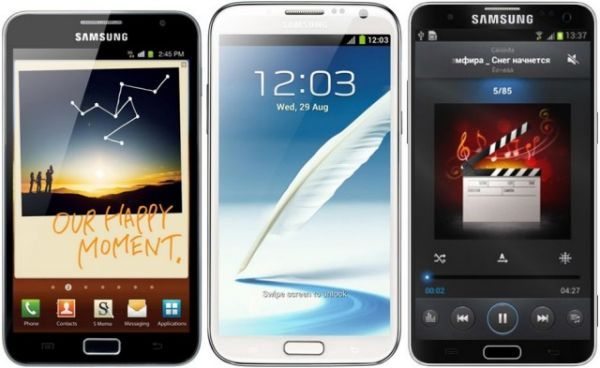 The Samsung Galaxy Note 3 will release this year at some point and the main factor other than the specs within is the display size deliberation, should it be the same size as the Galaxy Note 2 or bigger?
The above question has popped up on many occasions and it is a thought that is worth more consideration, the Note 2 was released with a 5.5-inch display and now there are rumors thanks to @evleaks that the Galaxy Note 3 could have a possible 5.7-inch display.
The original Note released with a 5.3-inch display, then it went to a 5.5-incher on the Note 2, so does it make sense to knock it up to 5.7? It does seem to follow suit each time a new Note is released.
Samsung Galaxy Note 3 tipped as having a 5.7-inch screen

— @evleaks (@evleaks) June 24, 2013
We have heard rumors of the Note 3 releasing with a 5.9-inch display, but the 5.7 makes more sense judging on the last Note series smartphones. Samsung could then concentrate on better ppi and the bezels etc; it is not too shabby having a 5.7-incher.
It has come up in conversation that releasing the Galaxy Note 3 with a 5.9-inch or bigger display it will be more like the Samsung Galaxy Mega 6.3, and some have said in the interest of consumers releasing two devices with similar screen sizes would confuse matters, we will let you answer this one in the comments.
We asked friends, work colleagues and social followers what would be the ideal Samsung galaxy Note 3 display size, and we got mixed feelings in return. Some replied by saying moving the display size from the Note 2's 5.5-inch to only a 5.7-inch on the Note 3 would not be much of an upgrade, a few others said 5.7-inches is a perfect size otherwise you will be pulling a tablet out of your pocket and not a smartphone.
Phones Review Says
It is matter of personal preference, we would personally like between 5.5 to 5.7-inches, as that would be perfect for what we would use it for. Everyone has an opinion and what is right for them, even if Samsung release a 5.7-inch Note 3 that is not too bad at all and they could concentrate on more innovative ideas to push the specs barrier up to a whole new level.

What do you think is the perfect Samsung Galaxy Note 3 display size?