iPad mini 2 vs. Nexus 7 2 for logical strengths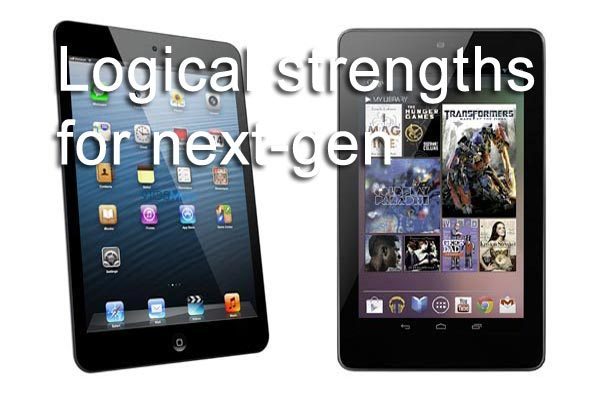 We have no doubt that both the iPad mini 2 and 2nd generation Nexus 7 will sell well. This will be due to both tablets targeting needs of the consumer, although these people will be very different in what they want from the Nexus 7 2 or iPad mini 2.
It seems likely that the iPad mini 2 will not feature a Retina display, and this was part of an article we featured looking at the potential display on the iPad mini 2 and 2nd-gen Nexus 7 earlier this month. We made it clear in this article that it boiled down to battery life for Apple when it comes to including a Retina in a very thin iPad.
Logical strengths for both tablets — we have seen a number of websites publishing articles with titles like "things you should know about", and they continue by stating what they know as fact. This is of course complete rubbish considering specs for iPad mini 2 and Nexus 7 2 will be based on rumor rather than official information.
If you are looking for a new 7-inch tablet this year, then there are a few strengths that are almost certain for both the iOS and Android tablet. Putting aside the differences in software, some logical features should be considered before making any purchase and are almost certain before official confirmation is given.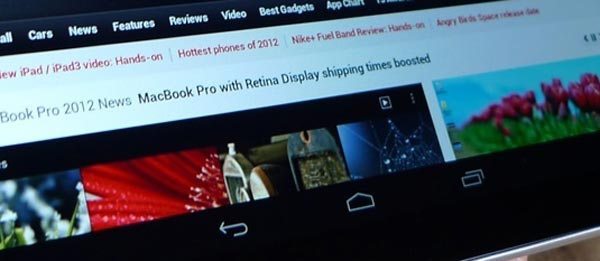 The Nexus 7 2 display should top iPad mini 2 — everything is based on rumors and leaks, but considering how near we are to the expected release of these new tablets a few things seem likely. The Nexus 7 2 should arrive with a 1080P display with a very high pixel count, although the iPad mini 2 is likely to miss out on the Retina improvement.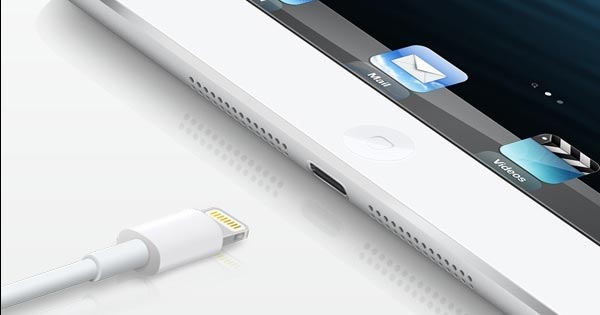 Apple iPad mini 2 accessories will be much better — the Nexus 7 2 will likely launch with some new accessories and feature a number of gadgets already, but these will be nothing when compared to the iPad mini 2 offering.
We always hear people moaning about the support Apple has when it comes to cases and gadgets, although last year saw a new port launch for iPhone 5 and iPads. This meant a lot of new accessories were launched to cater for this new port, although by the time of the new iPad mini 2 the list of accessories will be much longer for Apple products and this is helped by the popularity of iPads compared to other tablets.
iPad mini 2 vs. Nexus 7 2 price is a no-brainer — one thing Apple will not compete on is price, and it is pretty clear that the Nexus 7 2 will be priced less than the iPad mini 2. This is one reason why a lot of people won't purchase an Apple tablet, and they feel like the products are overpriced.
The latest rumors hint at the Nexus 7 2 costing a little more, but this would still put the second-generation between $220 and $250. The iPad mini 2 will likely see a price of at least $300, although millions of tablet buyers still see this as money well spent compared to Android tablets.
Desire for iPad mini 2 improvements is strong — when the smaller iPad launched it did so by catering to a new audience, and this was thanks to a lower price for an iPad and a smaller version. Some people want an Apple product and iOS, so this change alone was enough for a lot of people last year.
In 2013, the iPad mini 2 needs to bring something more and a lot of potential buyers hoped that would be a Retina display. If the current leaks and rumors are correct, then we won't see a Retina on iPad mini 2. What does this then leave for improved specs?
A lot of Phones Review readers are requesting something innovative, although most of our readers fail to mention what that innovation should be. Some people highlight a super long battery, 4K camera, Micro SD, although we'd love to know what cool features you have in mind for the next mini iPad?
If you are looking to purchase a new tablet, are you open minded about the Nexus 7 2 and iPad mini 2? Or have you already made up your mind without seeing a price and specs?