Micromax Canvas 4 HD order issues, price clarity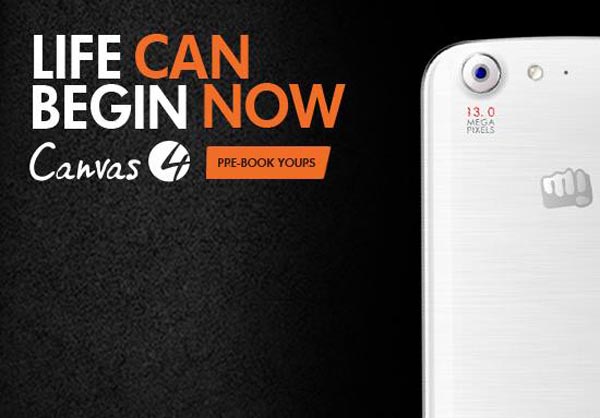 The consistent Facebook updates about Micromax Canvas 4 HD reveals the need to hype up this new smartphone, and only a few hours after the pre-orders went live we have seen two further posts on the official Facebook page.
Micromax is yet to reveal the full Canvas 4 HD specs but some things are clear, and this includes the 13 megapixel camera as seen in the official teaser shown below this article. Those placing orders are doing so without the exact specs and this seems a little strange to some of our readers.
The image below is the latest tease that landed on Facebook a couple of minutes ago. It asked if you're ready to book your Canvas 4 and then asked "what are you waiting for?".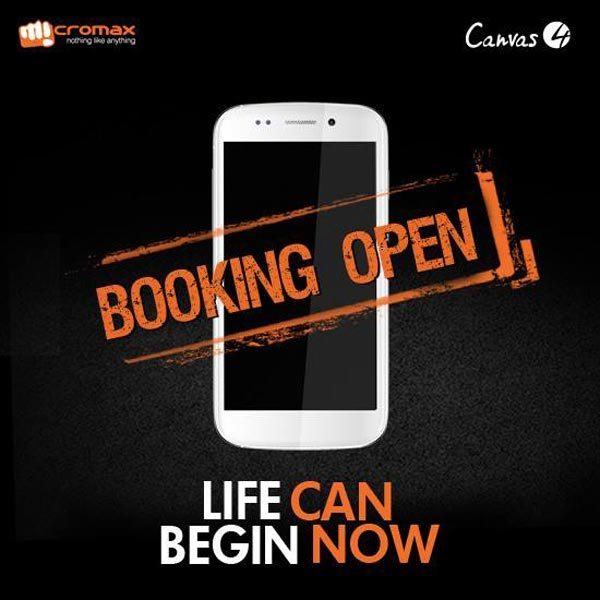 One of Phones Review readers stated, "It is so frustrating that MMX didn't reveal specs before the pre-booking". Another commenter couldn't understand the Micromax Canvas 4 RS. 5000 price that they made clear by stating, "what are they thinking with such a low price".
The current cost charged is a pre-booking price and when the Micromax Canvas 4 launch date arrives in India, July 8, you'll be charged the full price before shipping. The majority of our readers expected the full specs and price yesterday, although neither arrived but thousands of people still ordered.
Yesterday, the latest Facebook update made it clear that "thousands have pre-booked" the Micromax Canvas 4, although these social updates also reveal a number of order problems. We have seen a lot of comments focusing on a lack of communication, and after placing an order some people haven't received a "confirmation email" or "login details". This is even after payments were taken.
We did see some feedback from Micromax, which stated, "The email confirmation will arrive shortly", so we can only guess that high demand is creating problems with sending out emails after processing payments. Did you experience any issues when placing your Micromax Canvas 4 order?
Did you order the Micromax Canvas 4 HD without a final price or full specs? We would also love to know how your pre-order went and if you had any problems like many others have stated on social networks.