BBM for iPhone and Android in numerous battles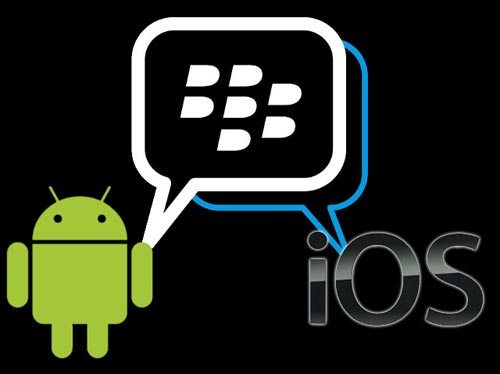 It is no secret that BBM for Android and iPhone would help BlackBerry a lot in terms of revenue, and it would be a stream of income that would be extremely appreciated right now. This is why BlackBerry promised the BBM app would launch on iPhone and Android by the end of summer.
While it is hard to predict how much revenue could be earned from this app, we have already heard from a number of teens reporting that their schools are "buzzing" about the launch of BBM on Android and iPhone. Our article about this also received positive comments confirming what we already knew, and this is teens that previously owned a BlackBerry now miss BBM on their Android or iPhone.
Today, we wanted to highlight an article we found on a popular website that looks at investing and the stock market. The author who wrote this article might know more about business than smartphones, but this is exactly the issue with BlackBerry right now and that's a finance point of view.
The article is titled "BlackBerry has one last chance" and looks at the BBM app and its popularity in the smartphone market. They highlight how BlackBerry's Messenger app fell into fifth place for IM.
This means WeChat is now beating BBM with 100M users and Line has 160M users, Viber with 200M and the extremely popular WhatsApp has a massive 250M users. BlackBerry has a lot of work to do if they want to catch up with these chat competitors, and BBM for Android and iPhone will help a lot in this area.
The difference in 2013 compared to 2012 — by the end of this year BlackBerry will launch six new smartphones and their new BlackBerry 10 OS, and this is backed by an improved BBM for iPhone, Android and their own OS. This puts BlackBerry in a much better position this year than last year, in our opinion.
With all of this in-mind, we agree with the above referenced article that BlackBerry has one last chance. Do you think BlackBerry can turn everything around in 2013 and 2014?