Android 4.1.2 vs 4.2.2 features compared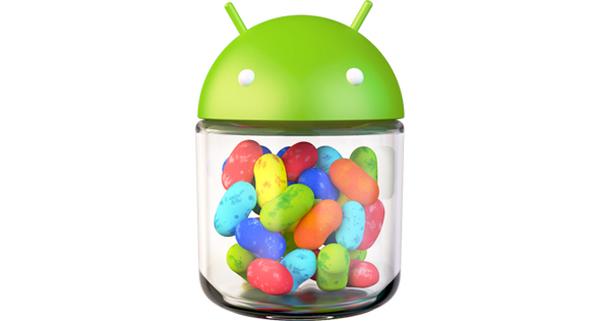 The Android platform has long been criticised about its fragmentation but this has often come from users of rival operating system iOS, but sometimes the slow rollout of Android updates can be down to the various carriers that can take ages testing and adding their own bloatware to the operating system. Today we are looking at Android 4.1.2 vs. 4.2.2 with the various features compared.
There is still a lot of hardware that has yet to be upgraded to the 4.2.2 version of Android that has been available on Nexus devices for a while now. Android Jelly Bean first made an appearance on the Nexus 7 tablet almost a year ago now and the software brought with it a number of new features that took the OS to another level.
Project Butter provides users with a much smoother UI experience and we also got to see the Google Now voice search application which is Google's take on Siri. There was also the ability to re-arrange and re-size shortcuts and widgets that now allows users to really customize their home screens.
Notifications could also be expanded or switched off and Android Beam allowed the transfer of data via Bluetooth, and the stock camera application was improved and the supplied browser was now the mobile version of Google Chrome.
In October last year Android 4.1.2 Jelly Bean was released that brought with it a number of bug fixes and enhancements to the UI, and the select all button was added on the Swype keyboard along with the ability for one finger gestures to expand or collapse notifications. The Nexus 7 was also treated to the ability to lock the home screen rotation.
Then shortly after Google brought us Android 4.2 Jelly Bean that came with a number of improvements and new features that included the likes of Photo Sphere for taking panoramic photos and the Google Keyboard with gesture typing, which is now available as a standalone app.
The OS now allowed users the ability to swipe directly to the camera from the lock screen along with multiple user accounts on tablets, and a new clock app was provided that has a built-in world clock, timer, and stop watch.
Daydream screen savers were added that provide information even when the device is idle or docked, and users could now respond to certain notifications from within the notification bar without the need to launch the app.
The most recent version of Jelly Bean, 4.2.2 brought with it a number of fixes for Bluetooth audio streaming bugs and other fixes and enhancements. Among the new features are new sounds for wireless charging and low battery, and keeping the Bluetooth and Wi-Fi icons pressed will now switch between the on/off settings.
Download notifications will now display the percentage and estimated time left for active application downloads, and a new Gallery app animation allows faster loading. There are many handsets that will hopefully getting this version of Android Jelly Bean in the coming weeks, but it seems we will soon see Android 4.3 Jelly Bean.
Those of our readers that want to visually see the Android 4.1.2 vs. 4.2.2 differences in features should take a look below.