Samsung ATIV Q orders start in DE, US price estimate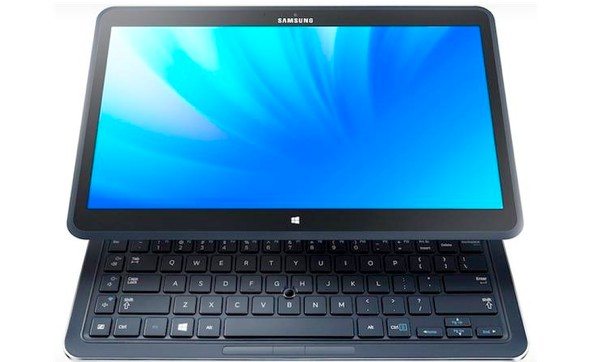 The Samsung ATIV Q was recently unveiled and is a particularly interesting upcoming convertible tablet, as it's a hybrid dual-booting device featuring Windows 8 and Android Jelly Bean. It also has some very decent specs, and many people have been hoping for news on a US price. Now we have heard that Samsung ATIV Q orders have started in DE (Germany), and this offers us a US price estimate.
Samsung did not announced any pricing for the tablet/laptop when it was officially introduced, but the Samsung ATIV Q tablet is now available to pre-order in Germany with a price of €1599 at one retailer. That's approximately US $2083 in a straight conversion, but as devices are often cheaper in the US it's still thought that the likely price of the device stateside will be around the $1599 mark. Bear in mind though, that the German price may not be confirmed just yet, but hopefully it's an indicator.
Maybe we should not be surprised at the rather hefty price considering the top specs and the fact that the ATIV Q also gives users a full Windows 8 laptop experience too. As a comparison though, the 13-inch MacBook Air starts from $1099. Some of the key specs of the Samsung ATIV Q include a 1.6GHz Intel Core i5 4500U quad-core processor, Intel HD Graphics 4400, a 13.3-inch touchscreen display with resolution of 3200 x 1800, 4GB of RAM, 256GB SSD, and support for the S Pen.
We also have an indicator of the release date for the ATIV Q and it seems that it could be launched soon. ARLT Computer has given a date of July 8 although Samsung Germany has merely said that it will be available in August, according to TabTech (Google Translated). Although this isn't necessarily an indicator for the Samsung ATIV Q US release date, hopefully it's at least a sign that it won't be too long.
We'd like to hear your thoughts about the Samsung ATIV Q US price estimate, so let us know if you have an interest in this hybrid tablet/laptop. Are you eagerly awaiting the release of this device, and how much are you willing to pay?