BLU Life Play visual review details specs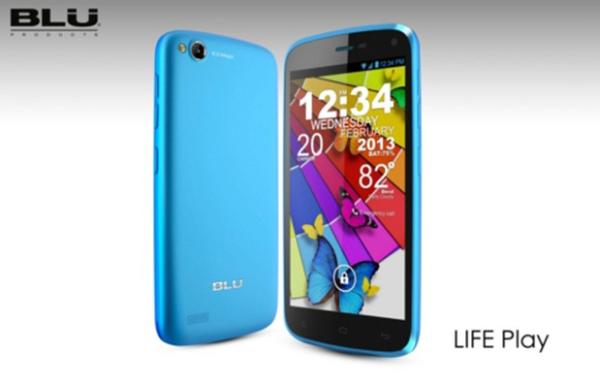 There might be a number of you that haven't heard of BLU products before but the company that are based in Miami, Florida are responsible for providing a number of unlocked smartphones at affordable prices that also come with some worthy specs. Today we have the BLU Life Play in a visual review that details the specs of the handset.
Back in March the company unveiled its new Life series of smartphones that also include the BLU Life One and Life View that are all worthy handsets that have a low asking price but still have a lot to offer spec wise.
The video that can be seen below this article is showing the entry level BLU Life Play and to recap the device costs only $229 SIM free, and for your money you get a device that features a 4.7-inch HD display that is powered by a quad core Cortex A7 processor clocked at 1.2GHz with 1GB of RAM.
You also get 4GB of expandable memory that is running the Android 4.2 Jelly Bean operating system along with an 8-megaixel rear facing camera, and around the front is a 2-megapixel shooter. Other specs include dual SIM support and 1080p video capture at 30fps.
The device is nice and colourful while looking rather stylish and you even get a removable 1,800 mAh battery, and also included in the box is a headphone set, mains charger, USB cable, screen protectors, and even a case.
It is running a slightly customized version of the Android 4.2 Jelly Bean OS but you do get some extra apps such as torch, FM Radio, compass, and a few other non-standard apps but nothing that will get in the way.
The handset seems pretty responsive and impressed in the short time it was used in the video that is eight minutes long, and certainly gives those that want a more affordable smartphone something else to consider.
Do you own a BLU smartphone?