Samsung Galaxy Note 3 with 3GB RAM, specs explained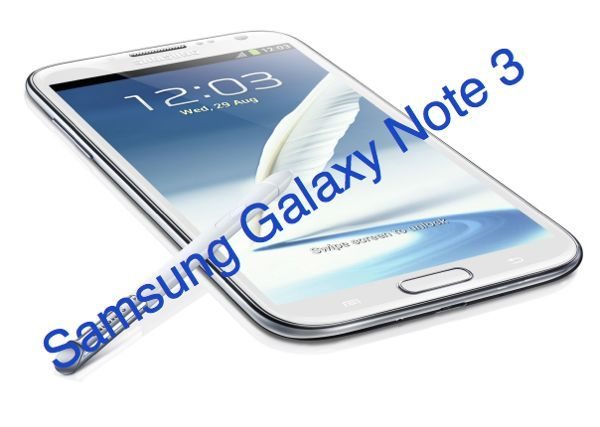 The original Samsung Galaxy Note has 1 GB RAM, Note 2 with 2GB and now it seems there is a pattern with the new upcoming Samsung Galaxy Note 3 with 3GB of RAM.
New reports have just come in that the new Samsung Galaxy Note 3 will follow the Note's RAM pattern, yes this time round it will house 3GB of RAM according to Hankyung (Korean publication).
So far we have learned that the Galaxy Note 3 specs will possibly include either the Exynos 5 Octa or a Snapdragon 800 CPU, which basically is similar to the Samsung Galaxy S4.
If the Samsung Galaxy Note 3 comes with LTE Advanced it is more likely that this super smartphone will get the Qualcomm processor, it has also been said in the report that the LG Optimus G2 will have 3GB of RAM. We can see many debating if 3GB of RAM is needed, a higher resolution display would be good as so would dual SD cards.
We already know that Samsung is working on the 4GB LPDDR3 RAM based on a 20nm process, you can read the full press release over on Engadget, we speculated that the Note 3 or the S5 could get 4GB or RAM, but now it seems 3GB is more likely.
So what Samsung Galaxy Note 3 specs could we be looking at here?
On the display front we could be looking at anywhere between 5.7 to 6+-inches, and will be of the Super AMOLED sort with 1080p resolution, there could possibly be a 13-megapixel camera on the rear with a 5 to 8MP on the front.
SamMobile reports that the Samsung Galaxy Note 3 will be only 8mm thin and will weigh 183 grams, which makes it a little thinner than the Note 2 and around about the same weight.
We cannot wait for the official specs, the Mega 6.3 will be much heavier, so if this is true Samsung has something special up its sleeve in build materials to make the Note 3 thinner and the same weight as the Note 2.