Nokia Lumia 720, 925 and family comparison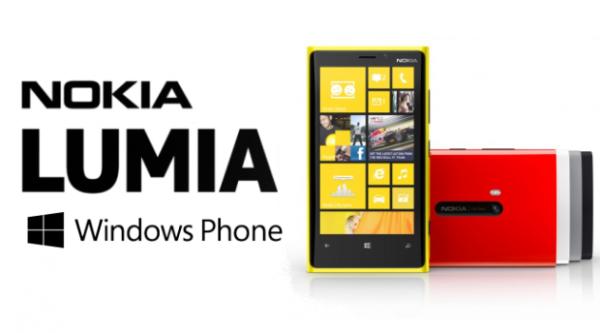 Since it launched late last year Nokia has been busy expanding its range of Lumia devices that run the Windows Phone 8 operating system, and today we have a video that is looking at a family comparison of the Nokia Lumia 520, 620, 720, and Lumia 925.
There is now arguably a Nokia Lumia handset to cover all price levels and starts at the entry level Nokia Lumia 520 that has been selling well since its release, and going up to the flagship Lumia 925. The video starts taking out the Lumia 520 that features a 4-inch display at a resolution of 800 x 480 that is powered by a 1GHz dual core processor.
There is also 512MB of RAM along with 8GB of expandable storage and a 5-megapixel rear camera, and is powered by a 1,430 mAh battery. This compares to the 620 that has a 3.8-inch display with the same resolution, RAM, storage, rear camera, and also adds a VGA front camera and the Qualcomm Snapdragon S4 1GHz dual core processor.
The Lumia 720 has the same dual core processor as the 520 while having a 4.3-inch display at a resolution of 800 x 480, 512MB of RAM, 8GB of expandable storage, 6.1-megapixel rear camera, and a 1.3-megapixel front facer.
At the top of the tree is the recently released Lumia 925 that features a 4.5-inch display at a resolution of 768 x 1280 along with the dual core processor running at 1.5GHz with 1GB of RAM. While camera wise there is an 8.7-megapixel rear facer with a 1.2-megapixel front facer.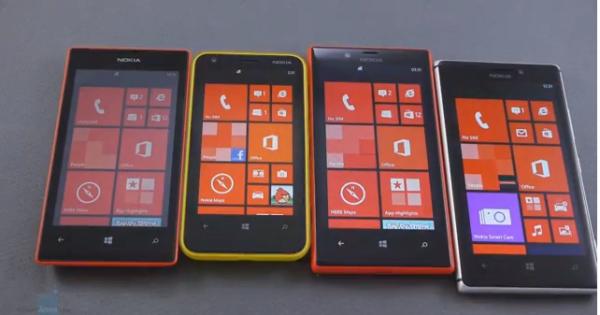 All four handsets are placed alongside each other with the screen brightness turned to maximum, and it soon becomes apparent that the Lumia 520 is extremely dim, while the other three have nice rich colours. The Lumia 620 and 720 are very bright while the Lumia 925 is not quite as bright but nowhere near as dim as the 520.
The Lumia 520 is removed and the other three handsets are compared for their viewing angles with the 720 coming out on top, and the red colour when compared on the devices varies from handset to handset with the blacks of the display also being compared.
It also compares the build qualities of the four handsets with the Lumia 925 obviously being preferred due to its aluminium components, and the device is also running the Windows Phone 8 Amber update with some the new features demonstrated.
You may be interested in some of our other Nokia Lumia comparisons we have done in the past that includes the Lumia 520 vs. Lumia 620, or the 925 vs. 928 vs. 920, and finally the Lumia 620 vs. 720 vs. 520.