Samsung Galaxy S4 Zoom video review and samples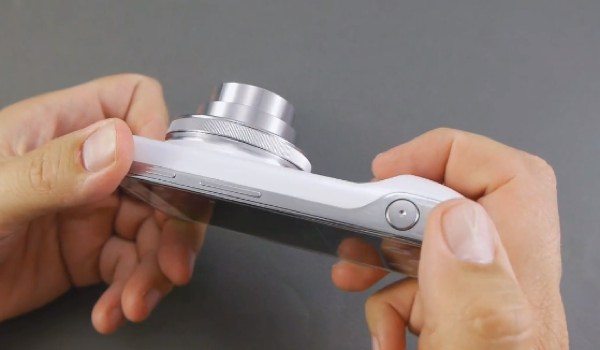 The Samsung Galaxy S4 Zoom is one of the Galaxy S4 family that includes the S4 and S4 Mini. The S4 Zoom offers a blend of smartphone and camera, and is targeted at the many people who now use their phones as their main camera too. Today we have a Samsung Galaxy S4 Zoom video review and also some video samples to share with you.
The Samsung Galaxy S4 Zoom is about to hit shelves in various regions worldwide, and before you view the videos you may want a quick recap of the key specs and features. It's powered by a 1.5GHz dual-core processor, has a 4.3-inch Super AMOLED display with resolution of 960 x 540, 1GB of RAM, and 8GB of internal memory that's expandable via microSD.
It also has a 2130 mAh battery, and runs Android 4.2.2 Jelly Bean skinned with Samsung's TouchWiz UI. The camera set-up includes a 16-megapixel rear camera with optical image stabilization (OIS), optical 10X zoom, Xenon flash, HDR, panorama, and 24mm wide-angle lens. It offers full HD video capture, and there's also a 1.9-megapixel front-facing camera.
The first YouTube video that we are showing you is a 17-minute review of the Samsung Galaxy S4 Zoom, and it points out right from the beginning that the S4 Zoom is more a shooter than a phone. It looks at the design, which is described as a Galaxy S4 Mini to the front, with compact point and shoot camera on the back. Because of its camera capabilities the Zoom is noted to be rather bulky.
The video goes on to look at various other aspects, such as the display, interface, processor, browser and connectivity, and much more. As you might expect it goes into some detail regarding the camera, and ultimately rather than being a cameraphone, the Galaxy S4 Zoom is said to be more of a compact camera with some functions of a phone. There are various pros and cons for this device, so why not check out the video for a really good look at the phone and what it offers.
The second video is a brief outdoor sample video taken with the Galaxy S4 Zoom, and the final video is an indoor sample. We have embedded all three of these videos below this story, and we'd be really interested to hear your views on the Samsung Galaxy S4 Zoom. Does this sound like a phone that could tempt you? Send your comments to let us know.