BBM for Android, iPhone face existing dominance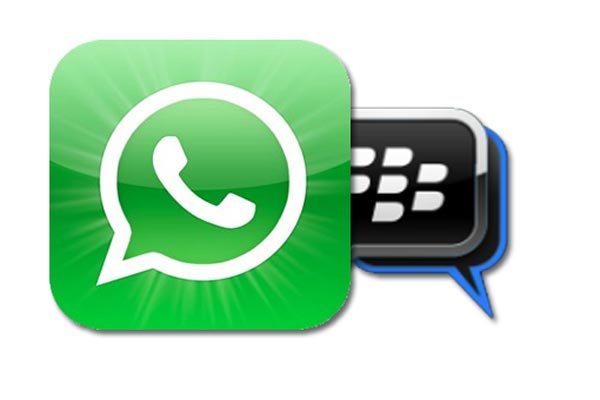 The BBM launch excitement for Android and iPhone is clear, especially within schools where teens are talking about the cool BlackBerry Messenger features they like and want to see on iOS and Android phones.
While there is a certain amount of success expected thanks to those that already desire to download the BBM app on iPhone and Android, it is also clear that when the chat app arrives it will do so at a time when another app is ruling this area in most countries.
BBM vs. WhatsApp on Android and iPhone — one of our readers explained it perfectly after a recent article, "those of you that previously used BBM on a BlackBerry phone will love BBM for iPhone or Android". The reason for this is that these people will still have a number of contacts using a BlackBerry device, so naturally they'd love BBM for Android and iPhone.
The big problem for BlackBerry is the current dominance of WhatsApp. If just about everyone you know is on one chat app, then why use another? You'll want to be using the same app as everyone else.
You can see a clear picture if you look at the iTunes Store charts for their top 10 paid apps. We had a quick look at the time of writing and notice WhatsApp is currently in first position for the most downloaded paid app, and amazingly this is not just in one location like the UK.
WhatsApp is currently the top paid app in the UK, Austria, Belgium, Australia and many other countries. The chat app is currently second to Where's My Mickey in the United States.
Most importantly, BlackBerry's home country of Canada has WhatsApp listed as the top paid app as well, so it will be really interesting to see how this all changes at the BBM launch for iPhone and Android.
Would you leave WhatsApp for BBM on your iPhone or Android phone? You can read about the impact of BBM on Android and iPhone from a financial point of view in this article, although we did notice a lot of our readers still see BBM as a great way to connect with friends and family not using WhatsApp on their BlackBerry phones. It is also good to remember that while WhatsApp dominates, there are still plenty of other apps that BBM will need to combat as well on iPhone and Android devices.