Samsung Galaxy Note 2 Android 4.2.2 update reviewed on CM10.1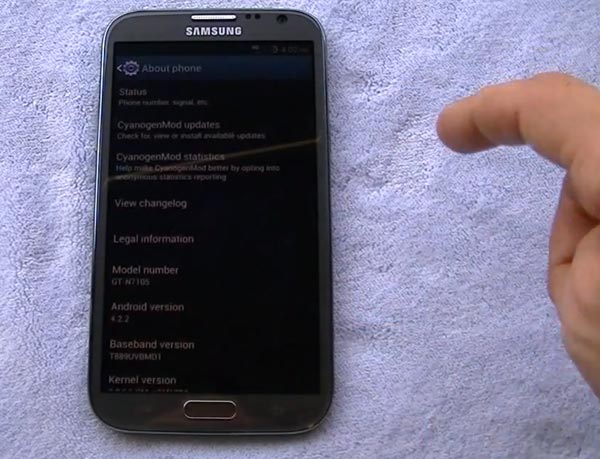 Today, we wanted to feature an 8-minute video review taking a look at Samsung's Galaxy Note 2 running the Android 4.2.2 update, although you should be aware this is the CM 10.1 Jelly Bean version with T-Mobile LTE. The video was created on the 4th of July and uploaded within the last 24 hours to YouTube.
This video is great for those wanting a closer look at CM10.1 CyanogenMod and also the Samsung Galaxy Note 2 running Android Jelly Bean 4.2.2. Considering the video has only just been uploaded it hasn't had many views, although it has been liked 8 times with no dislikes.
It is true that most people would rather wait for the official Galaxy Note 2 Android 4.2.2 update, and would rather not root their device but some users have resulted to this thanks to the long wait.
Samsung's Galaxy S4 was given the latest apps to SD and Android updates first. This led some people to wonder why the extremely popular Galaxy S3 and Galaxy Note 2 were being left so long, and while some people understand why this might be others are not happy at all with the long wait for an Android update.
Are you getting fed-up with waiting for the Android 4.2.2 update on your smartphone? If so, do you own the Galaxy Note 2 or another device?
Take a look at the CM 10.1 video review below and then share a comment with your thoughts. Considering we have seen Android 4.3 Jelly Bean running on the Galaxy S4 and Note 2, would you rather just jump to that version?