New Nexus 7, iPad mini 2 vs. enhanced laptops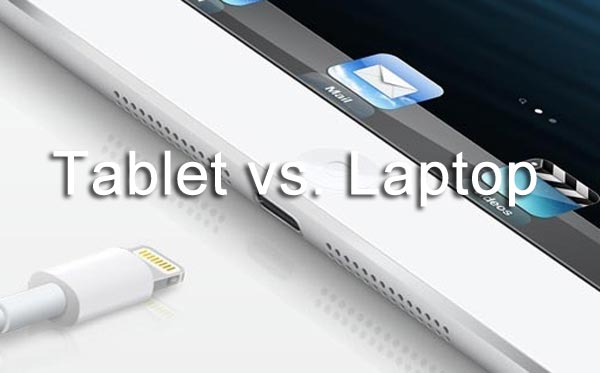 Two of the biggest tablets set to release within the next few months would be Apple's iPad mini 2 and the second-generation Nexus 7. Most of our readers know that the laptop overtook desktop computing at some point in the past, and tablet PCs are becoming extremely popular and millions of people are using these rather than a traditional laptop.
iPad mini 2 and Nexus 7 2 versus enhanced laptops — if you watched Apple's recent keynote at WWDC 2013, then you would have seen the new MacBooks that come with an all day battery. This extra life means most people can get through a full working day, and the improvement Apple made to laptop battery life was massive when compared to the previous generation.
Earlier today we spotted an interesting article on Pop Herald that questions the ability of Google's Nexus 7 2 and Apple's iPad mini 2. They ask if these 2nd generation tablets can stop the rise of laptops using Intel's new processor? This new horsepower has helped Apple's new MacBook Pro and Air deliver a lot better battery life, and some people are said to be returning to laptops from tablets.
We have had every generation of iPad and mini 2 needs to improve in a number of areas, although we love our iPad mini and even sold the full size iPad considering the 2-inch difference wasn't so much after all, but the overall form factor is vastly improved.
One thing we noticed is the ability to perform many business and work tasks as well as on a laptop. This is why our iPad mini or full sized iPad didn't replace our iMac or MacBook Air, but we understand this isn't the same for everyone and some people have made the jump from laptop to tablet.
Returning to the above article and their question, it seems that the new laptops will gain sales thanks to the amazing battery life and some people will never move to a tablet fully for a few years yet. Taking price and computing abilities into account, how would an iPad mini 2 or Nexus 7 2 be used in your life and could either replace your laptop completely?
You might also want to read our earlier article looking at the iPad mini 2 vs. Nexus 7 2 for reasonable strengths, and some features will obviously be better on either device thanks to expected strengths.