iPhone 6 design with aluminium and glass impresses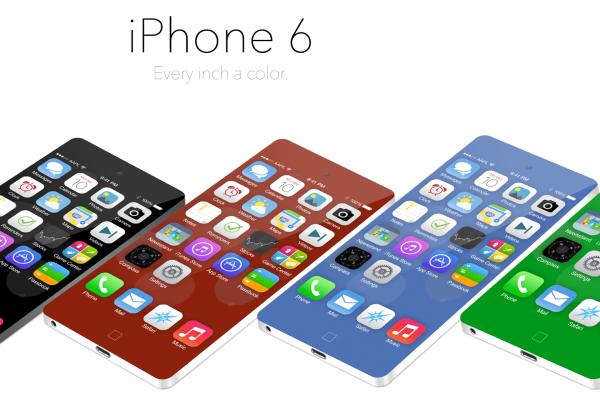 We could be only a couple of months away now from seeing this year's new iPhone model that Apple has lined up for its customers, which is thought to be a minor upgrade from the current handset. Next year though it is widely believed to be a major update and the iPhone 6 design we have for you today impresses with its aluminium and glass.
We often have some stunning concept phones for you that are the work of some clever designers, and the one we have for you today is based on some of the rumours that have surrounded the iPhone 6 recently.
The iPhone 6 that you can see on this page is thinner than the iPhone 5 to help the device become even more manageable, but is inspired by the current model in the fact that it uses aluminium and glass in its makeup.
It has a glowing Apple logo and the home button has been moved to the side along with the volume controls that are touch sensitive, and the display as you can see is edge-to-edge and 4.5-inches in size.
The device is certainly colourful with more than ten colours available with the background matching the colour of the device, and the designers have changed the iOS 7 icons after some have criticised them.
While this is only a concept design Apple has used premium materials for its smartphones, and as we recently reported the majority of iPhone fans want a device built from aluminium despite the scratching problems affecting the current model.
Do you like this iPhone 6 design?
Source: i-phone6.de via Google Translate.