Sony Xperia Z hands-on video offers no complaints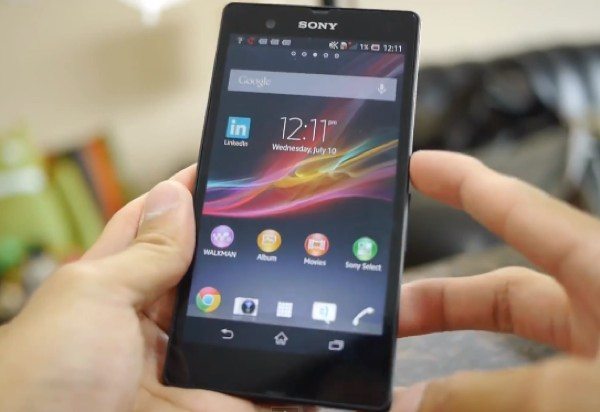 The Sony Xperia Z has already proved to be a much-admired Android smartphone. Although it launched several months ago, it has taken a while to get to T-Mobile US, but it will finally release with the carrier on July 17. If you are thinking of splashing your cash on the Sony Xperia Z, you may be interested in a hands-on video that seems to offer no complaints about the device that is now coming to T-Mobile.
The Sony Xperia Z is a very impressive device and has the added benefit of being dust and water-resistant. Whereas previous phones with these qualities have sometimes had a rather unflattering design, the Xperia Z is still a beautifully sleek handset, and so it has won many fans. We'll give you a few of the main specs of the Xperia Z first, before we go move on to the video look.
The Xperia Z is powered by a 1.5GHz Qualcomm Snapdragon S4 Pro quad-core processor, has a 5-inch Full HD display with resolution of 1920 x 1080, 2GB of RAM, and 16GB of internal storage (expandable via microSD). It has a 13.1-megapixel rear camera, 2.2-megapixel front-facing shooter, and 2330 mAh battery, and it runs Android 4.1.2 Jelly Bean, upgradable to 4.2.2.
We have embedded a YouTube video below this story that shows a hands-on experience with the T-Mobile Sony Xperia Z. It offers a 5-minute look at this flagship phone and runs through the design and build, described as "gorgeous." It then goes on to show various aspects of the handset including the display, the custom UI, processor and more, and also discusses its waterproof qualities. Ultimately the video finds the Sony Xperia Z to be a premium handset.
The Xperia Z on T-Mobile will be available priced at $100 down payment and then $20 monthly for the next 24 months, which seems very reasonable for such a top device. Are you tempted to purchase the Sony Xperia Z? Let us know with your comments.