BlackBerry A10 image leaks, but no full HD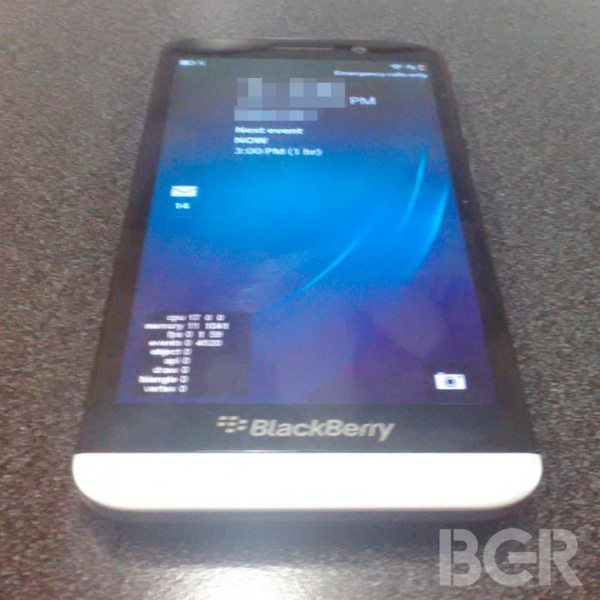 Regular readers of Phones Review may remember that back in early June we passed on some information about the BlackBerry A10 smartphone. This was rumored to be an upcoming flagship device, obviously running the new BlackBerry 10 operating system. A new image has now leaked purporting to be of the BlackBerry A10, which seems to confirm a 5-inch display.
The BlackBerry A10 was originally rumored to be heading for a release in November, but there hasn't been any further information about a launch just yet, or the price. The leaked photo that you can see below this story is claimed to be the A10, currently dubbed with an Aristo codename.
The same source also gave some specs for the device, including a dual-core processor and a 5-inch display with resolution of 1280 x 720. That could disappoint some potential buyers as many of the latest smartphones are releasing with full HD displays. Other included specs are said to be 2GB of RAM as well as an 8-megapixel camera.
The device that you can see in this leaked image looks very similar to the BlackBerry Z10, but at the bottom it's colored white instead of black. We should point out that we have no way of verifying whether this leaked image is genuinely the A10 or not, but we'll be following further developments about the phone and will pass on information as we hear it.
We'd like to hear your thoughts on the BlackBerry A10. Do you hope that the handset pictured here is indeed the A10? Maybe you're disappointed that it's not likely that it will have a full HD display? Why not send us your comments on this.
Source: BGR