Nokia N Gage with Android ideal for gamers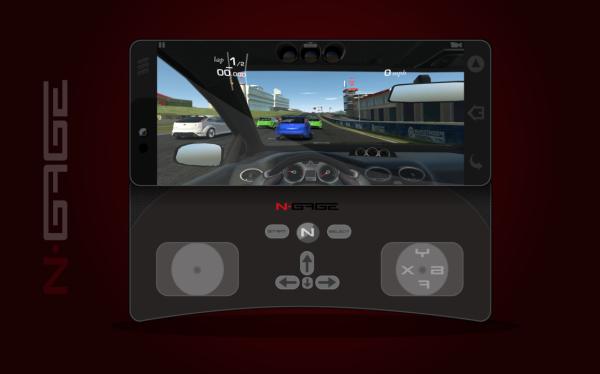 Gaming on mobile devices is big business now with smartphones leading the way with big title releases taking advantage of the better displays and more powerful processors that now come with them. We have already seen dedicated gaming smartphones, and today we have a Nokia N Gage with Android that would be ideal for gamers.
We often bring you concept smartphones on Phones Review and today's creation comes courtesy of Deviantart user Maxwwy, and makes you wonder what might have been if Nokia continued to develop its N Gage series of devices.
We recently heard why Nokia didn't adopt the Android platform that led to a number of comments from readers that stated they would purchase such a device in an instant, and the same could probably be said about any Nokia N Gage device running the operating system.
The design that you can see on this page is more in kind with the Nintendo DS rather than Sony's PlayStation Vita, but to succeed it would certainly need a Full HD display with a powerful processor under the hood with 2GB of RAM.
It would also need at least 32GB of storage along with microSD card support, and as you can see the device has its controls that slide out just like the ill fated Sony Xperia Play. We have already seen some concept designs for a new version of the Xperia Play, but it's doubtful if any smartphone manufacturers will risk developing and producing such a device again given the risks involved.
Would you purchase a Nokia N Gage device if it was running Android?
Source: Deviantart.