Android Key Lime Pie beta on Nexus 5 seems interesting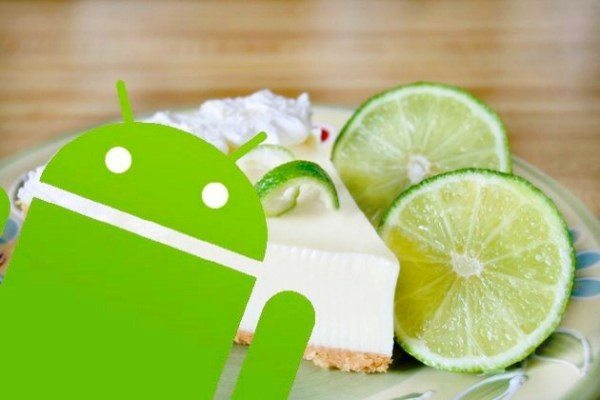 Over recent months there have been many suggestions that the next major Android iteration, 5.0 Key Lime Pie, would arrive at any time. However, this was dispelled with the recent leaked builds of Android 4.3 Jelly Bean and news that in fact Key Lime Pie was not likely to arrive until October. Analysts are now indicating that a special Nexus 5 smartphone with KLP beta will release in October, and interestingly that it will be a version of the LG Optimus G2.
Last week we discussed the rumoured release of the LG Optimus G2 after reports that it would launch after August 20. At the same time we heard of a speculated release date for the Nexus 5 on October 5. We had some reservations about this as October 5 is a Saturday, and so it seemed an unlikely date. What we hadn't heard though, was that the long-awaited Nexus 5 smartphone might be a variety of the Optimus G2.
The Nexus 5 with KLP is apparently being planned for October in order to mark the 5th birthday of the Android mobile operating platform. Rumored specs for the Nexus 5 are the same as those we've previously heard for the Optimus G2. They include a 2.3GHz Qualcomm Snapdragon 800 quad-core processor, 5.2-inch display with full HD resolution, 2 or even 3GB of RAM, and 32, 64, 128, 256GB of internal storage.
It's also likely to tote a 13-megapixel rear camera, and have a 2700 mAh battery, but the main draw for many Android enthusiasts will be the addition of 5.0 Key Lime Pie and a pure vanilla Android experience. iTWire reports that a dual boot Nexus 5 may be on the way using KLP beta, and this is bound to be of interest to many fans of Android devices. None of this new information has been confirmed yet though, so perhaps we should take it with a pinch of salt for now, especially as Android 4.3 appears to be a pretty significant upgrade and seems likely to roll out soon.
Going back to Key Lime Pie though, recently there was speculation that it would be compatible with lower spec hardware and suitable for devices with as low as 512MB of RAM. However, this latest report seems to negate that, saying that the amount of work necessary to make this achievable would be astonishing. One Android developer said that KLP is more likely to be compatible only with phones that have at least a dual-core processor and 2GB of RAM.
It certainly looks as though there are interesting times ahead for fans of Google's Android OS and the devices that run it, especially with the evolution of 5.0 Key Lime Pie. We hope that this latest information about the Nexus 5 with KLP beta is accurate, and that it does in fact launch in October. Are you waiting for the Nexus 5, or maybe just want to know what KLP will offer? Let us know with your comments