Real Siri-like character in new Seriously game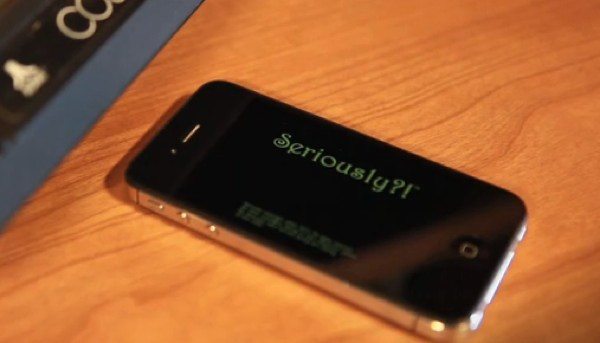 We enjoy bringing readers news about various Kickstarter projects and today's item concerns a new game called Seriously?! for smartphones and tablets. The Seriously game has a real Siri-like character acting as host and also uses a trick deck of cards. Add friends to the mix and it offers fun for all.
The Siri-like host controls the game and passes comments on the players and how the game is progressing and also acts as a judge adding a comic touch. A smartphone or tablet can read the special deck of cards and there will be virtual augmented reality celebrity characters as well as videos to add even more to the game.
The game will be compatible for iOS and Android devices and there will be a free downloadable app, and future plans for the game include further sets of cards offering entertaining trivia. Examples of the Seriously?! cards include True or False, Multiple-Guess, pictures, videos and more, and anyone who backs the game is invited to submit trivia questions for consideration.
If you are a backer and submit a question for use in the final game you'll even receive a Game Designer credit, and those who have 50 questions or more submitted will be credited as a Sr. Game Designer. There's also a Master Game Designer credit for those who have 100 questions or more accepted and they will also receive a specially created personal trivia card!
The Seriously?! game needs to reach a goal of $100,000 before it can go into production. At the time of writing $1,888 has been raised from 30 backers, but there are still 27 days to go before the deadline for funding is reached. If you want to find out more about the game, or back the project, then head to Kickstarter here.
This sounds like an entertaining way of spending time with friends and another good example of what will hopefully be a successful Kickstarter project. What are your thoughts on Seriously?! Does this sound like a game that you'd enjoy?