iPhone 5 iOS 7 Beta 3, performance games reviewed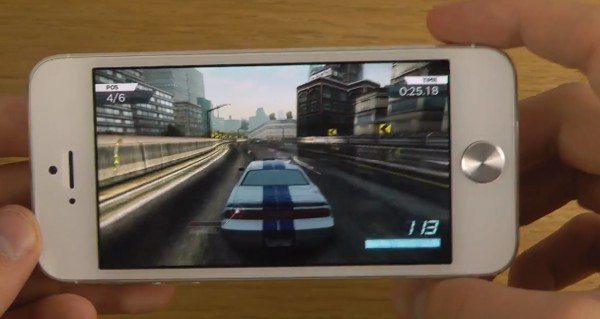 Many of our readers will already know that Apple is due to publicly release iOS 7 in fall. At the moment the next upgrade to Apple's mobile operating system is in the hands of developers, and we've been bringing you plenty of news and videos about the various betas as they've released. Today we have a video to share with you that shows the performance of games reviewed on the iPhone 5 with iOS 7 beta 3.
The 25-minute YouTube video that we have embedded below this story gives a really good look at gaming performance using iOS 7 beta 3. Expectations before the testing are that games should run pretty well using the beta, with no major issues. The video begins with looking at the Real Racing 3 game that proves to have great graphics and good stability. However, it's noted that on the odd occasion the pace feels a little slower than when using iOS 6 although it's important to remember that iOS 7 is still in development.
It moves on to Infinity Blade 2 and goes on to see what happens when multiple games are running looking at Need for Speed — Most Wanted and FIFA 13. There were no problems when running other games in the background and the video moves on to check out Modern Combat 4 and other games. It's noted that the iPhone 5 being used feels pretty warm by now, but not excessively so.
When testing GTA Vice City though, it appears that the sound isn't working and then the game freezes up, but it's not clear whether this is a glitch with the beta. However, the issue clears up and the game seems to work fine afterwards. On several occasions throughout the video the reviewer notes that the games would look even better if the iPhone 5S releases with a larger display, although nothing is of course confirmed about that yet.
Overall the experience is that iOS 7 beta 3 on the iPhone 5 is working well for gaming, but why not check out the video below to see this for yourself. You may also be interested in our recent article about the Samsung Galaxy S4 with Android 4.3 vs. the iPhone 5 with iOS 7 beta 3 speed tests.
Are you eagerly waiting to try out iOS 7 for gaming? What are your thoughts on the performance so far on iOS 7 beta 3 using the iPhone 5? We always appreciate your comments so do let us know.