Sony Xperia with DSLR detachable camera lenses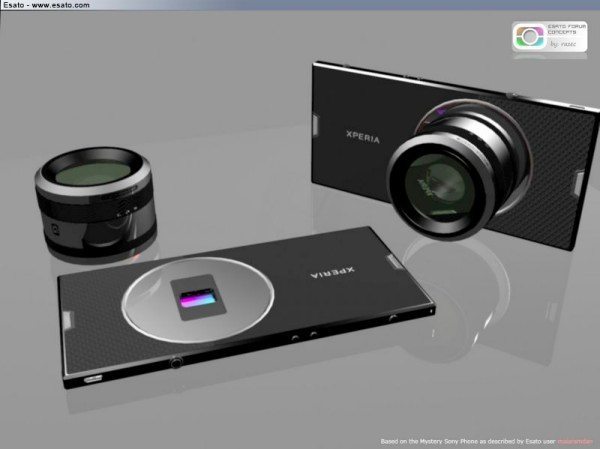 We occasionally bring readers news about innovative concept designs for smartphones and other devices, and today we have something that's a little different to the norm. We've come across a design for a Sony Xperia with DSLR detachable camera lenses, and while this may just be a concept, we wonder if you'd like to see something like this come to fruition?
Concept designs often intrigue us because of the possibilities they offer for future devices, and this one is no exception. It was designed by Esato member Razec and is based on a recent rumor about an Xperia cameraphone that may revisit the Cybershot.
This envisioning of that idea shows an extremely slim handset with a large camera module as well as accessories such as lenses, sensors, and more. This would enable users to have improved camera capability by transforming their smartphones to give a more rounded camera experience.
It would be good to see Sony come up with a real cameraphone based on this principle, keeping the handset sleek and having the option of adding the desired camera accessories. You may also be interested in a recent concept we showed for the Sony Xperia Honami smartphone.
We'd like to know what you think of the concept Sony Xperia cameraphone pictured here? If this was a real device and had some decent specs to match, would you consider purchasing it? Why not send us your comments to let us hear your views.