BlackBerry A10 vs Z10 comparison of specs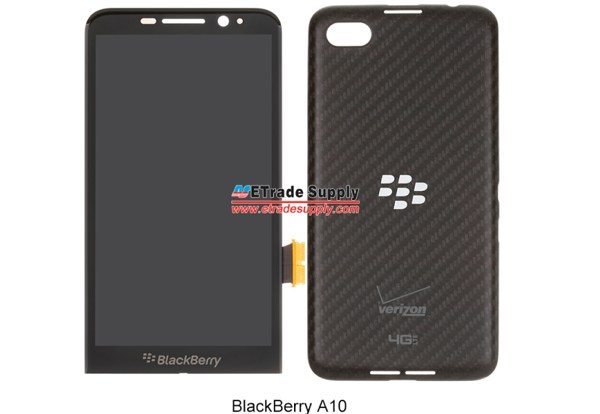 The BlackBerry Z10 was the first smartphone to launch running the new BlackBerry 10 operating system. Recently we've been hearing more and more rumors about a new flagship BlackBerry device dubbed the A10. Although the A10 has not been made official yet we thought we'd take a look at the BlackBerry A10 vs. Z10 with a comparison of specs.
We should start by pointing out that the specs we have listed for the Z10 are accurate as this was released several months ago. However, we have only seen heard leaked specs so far regarding the A10 and so we cannot confirm these details. Also we haven't heard full specs so if we don't show something for the A10 that we've listed for the Z10 it's because we just don't know yet. Nevertheless we thought it would be interesting to take a look based on early information that we think we know so far.
We'll run through some information on the BlackBerry Z10 first, and this is powered by a 1.5GHz Qualcomm Snapdragon dual-core processor, has a 4.2-inch display with resolution of 1280 x 768 and 355 ppi, 2GB of RAM and 16GB of internal storage (expandable via microSD). It also has an 8-megapixel rear camera with 1080p video capture, a 2-megapixel front-facing camera, LTE, and a 1800 mAh battery. Dimensions of the BlackBerry Z10 are 130mm x 65.6mm x 9mm and it weighs 137.5g.
Previous specs we've heard for the BlackBerry A10 include a 5-inch display with resolution of 1280 x 720. We pointed out that this might disappoint people who were hoping a new flagship device would have full HD resolution. We have also heard rumors of 2GB of RAM and an 8-megapixel rear camera, so these match up with the specs for the Z10.
Some further information has emerged giving a little more information about the BlackBerry A10 from a leaked LCD screen and digitizer assembly and battery door. This pinpoints a dual-core processor, and a 5-inch display as we detailed above. Dimensions of the leaked LCD display at 130mm x 70mm x 1.9mm fit with the 5-inch rumor and it's said to be a Samsung made Super AMOLED screen. However, this leak says they cannot ascertain whether it has a 1280 x 720 resolution or 1920 x 1080, so there's still hope!
The battery door is said to look similar to the battery door of the Z10 although the material is akin to the BlackBerry Q10, and it has a Verizon 4G LTE logo on it. One more clue from this new leak by ETradeSupply is that there are 3 loud speaker holes at the top and bottom of the battery door.
It looks as though the size of the display will be one of the main distinguishing features of the BlackBerry A10 to the Z10. There is still no release date known for the BlackBerry A10, but previously we've heard November mentioned. We'll continue to follow developments for this handset and will let you know more as we hear it.
Are you keen to hear more about the BlackBerry A10? Maybe you already purchased the Z10 and wish you'd known the A10 was coming? Let us have your comments on this.