Android 4.3 features in full changelog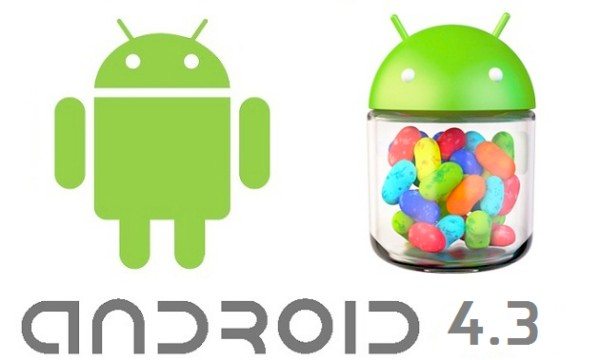 We've been covering leaks for Android 4.3 Jelly Bean for some weeks now and Google finally announced it at an event yesterday. Google has confirmed Android 4.3 will start rolling out to the Nexus 7, Nexus 4, Nexus 10, and Galaxy Nexus devices now, although there is no word on when it is releasing on non-Nexus devices like the Samsung Galaxy S4 for example. Today we can tell you more about Android 4.3 features and the full changelog.
We'll take a look at some of the most obvious changes coming with Android 4.3 starting with Dialpad Autocomplete. The stock dialer has been given an update enabling an auto-complete setting. Your device will automatically check a number or name in the dialer when you are typing it, against the address book. This should be quite useful as it will show three numbers so hopefully will save key presses and time. You can go to the Settings menu to toggle this feature on or off.
Another feature is Bluetooth Smart /Low Energy support, coming to Android at last. We are seeing a real increase for example, in the amount of people using fitness band devices that can relay information to a device. With Bluetooth Smart this transmission of data will use up less power.
Another change is accelerated 3D graphics with OpenGL ES 3.0. This will be supported by the new Nexus 7 tablet that was also officially announced at the same Google event, and it will be a great boon for those who enjoy gaming on their mobile devices, enabling games with a more immersive experience and increased detail. The extra detail will be significantly noticeable and developers of games for the Android platform now have this support.
Another improvement is for tablet users only and this is Restricted Profiles. Although tablets running Jelly Bean can already access multiple account support, this new addition will enable the management of all accounts on a device through one account. This will mean different settings can be established for each account, especially useful for family accounts where children may be using the device.
As well as this main changes there are also plenty of other additional features with Android 4.3 Jelly Bean. Some of the changes include easier text input, additional language support, virtual surround sound, and lower latency input for game controls. Bluetooth AVRCP 1.3 support will mean that song titles can be displayed on a car stereo, and there's also a disabled apps tab so that users can go to Settings followed by Apps and see which apps are disabled.
Other additions include faster user switching from the lock screen, enhanced photo daydream, and location detection via Wi-Fi. For details of the full changelog for Android 4.3 head to the Android site here. Alternatively you may want to check out this developer page here.
We'd like to hear your thoughts on Android 4.3 Jelly Bean. Are you impressed with the changes that are on the way? Maybe you're waiting eagerly to hear when the update will be available for your device? Let us have your comments.