Blackberry 9720 Samoa photo and release concerns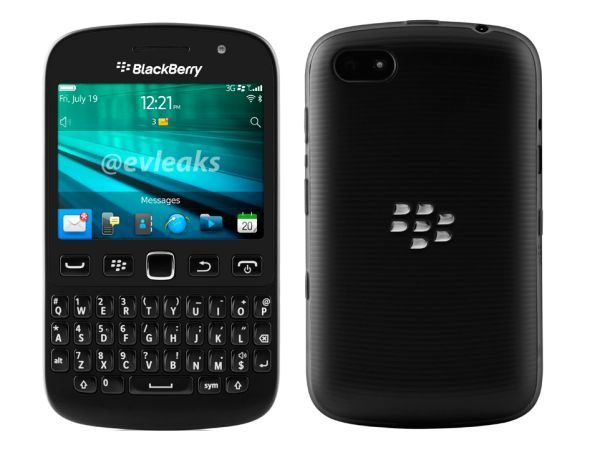 BlackBerry is expected to release a new phone running Blackberry OS 7, and this ties in with the new photo leak showing off the so-called Blackberry 9720 Samoa.
Below you can see the rendered photo, which of course is unofficial showing off the supposed Blackberry 9720 codenamed Samoa also expected to run BB OS 7. The device leaked by renowned @evleaks shows the Blackberry 9720 featuring a dedicated BBM button as well as an optical track pad etc.
Blackberry 9720 specs are rumored to include a 1450 mAh battery, 480 x 360 pixels resolution display, it also shows a full QWERTY keyboard, other than these we have no idea on any other features
It is expected that the Blackberry 9720 release will happen before the end of 2013, as soon as we know more about this BlackBerry device we will notify you. BlackBerry is all set on releasing the A10, so why do they need a phone that cannot excite, you can read more about the A10 by reading our previous articles (Article One, Two).
Is BlackBerry going down the wrong path to build its mobile collection?
The Canadian manufacturer in our eyes are not doing any favours for the company by releasing a mediocre handset, they are going back a fair few steps with outdated OS 7 on this device, which does not make any sense at all. There are too many other decent phones on the market with a low price tag and low-end specs to even contemplate consumers purchasing the Blackberry 9720 Samoa based on what we know so far.
BlackBerry are clearly showing no upward movements in the high-end mobile sector, so why on earth would they release a phone that has no talent at all, obviously the Blackberry 9720 Samoa is a leak so we will have to wait and see what comes of this.

Would you buy the Blackberry 9720 Samoa?